Welcome to World Footy News
Wednesday, May 12 2021 @ 04:39 pm ACST
Boot and Equipment Orphanage
Australia to Oceania in general
AFL Queensland and AFL Oceania are working together on Footy Aid - see Queensland Footy lends a hand to Oceania for more details.


Australia to Samoa
More details to follow. For now see Footy boots on the move


USA to South Africa
More details to follow. For now see Footy boots on the move


Australia to Tonga

Note: TAFA currently have enough boots coming in.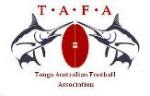 worldfootynews.com is pleased to promote the Tonga Boot Orphanage. This great cause allows players in Australia to hand their old boots on to a local "agent" who will ensure they are delivered to players in Tonga. Adults often wear their boots down but children grow out of theirs, so these are of special interest. If in doubt, let your local agent decide.
Tonga Australian Football Association founder Mark Korsten is also keen to emphasise the need for "everything for footy, not just boots - goalpost pads, jumpers, whistles, and especially footies".
To find out how you can get your boots delivered to a needy home in Tonga, visit the PFL Boot Orphanage site and download the document under option 3. If you think you might be able to help with collecting footy gear, try option 2. There's also a poster you can put up at your local club or school to help the cause.
Please note that TAFA have had some email problems, so if you experience this, please be patient and try again after a few days, or try contacting them through us.
Last Updated: Friday, April 17 2009 @ 06:09 pm ACST|Hits: 57,459