Wednesday, February 01 2017 @ 10:50 pm ACDT
Contributed by: Troy Thompson
Views: 2,223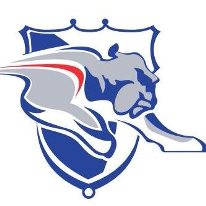 Just six months out from the next International Cup in Melbourne, the GB Bulldogs and Swans have named the first group players to be chosen to represent their nation. Last year an extended list was detailed for the Bulldogs and that has recently been narrowed.
Now Coach Dean Thomas has announced the first 12 players locked into the squad, and later will announce the 16 others (and 2 emergencies) to make up the full squad. A number of Australian based players are expected to be among that 16 along with other UK based players.
Thomas told the AFL England website "I believe the Bulldogs will surprise a lot of onlookers" (the full interview can be seen here).
The first 12 players named to play for the GB Bulldogs named on the AFL England webisite are:
Luke Booth – Huddersfield Rams
Chris Britton – Manchester Mosquitos
Marc Cashman – Wimbledon Hawks
Andrew Cochran – Manchester Mosquitos
Jack Coughlan – Birmingham Uni / North London Lions
Ross Denton – Birmingham Uni / North London Lions
David Hastie – Wimbledon Hawks
Myles Hudson – Wimbledon Hawks
Mark Ireland – Sheffield Thunder
Michael Sharp – Birmingham Uni / North London Lions
Ryan Spivey – Sussex Swans
Owain Ryland – South Cardiff Panthers
Andy Walkden – Manchester Mosquitos
The GB Swans also this week announced their first 14 selected for IC17 with the full article here. They will be joined by a further 16 players to be announced in the coming months. The fourteen are:
Jennifer Bennett – Wimbledon Hawks
Freya Blount – University of Birmingham Aussie Rules Football Club
Lea Cobham – Nottingham Scorpions Australian Rules Football Team
Lara Creber – Sydney University Women's AFL Club
Frankie Hocking – Newtown Breakaways FC
Lucy Jones – University of Birmingham Aussie Rules Football Club
Rose Lewis – The Wandsworth Demons
Rosie Morison – Newtown Breakaways FC
Rania Ramadan – Nottingham Scorpions Australian Rules Football Team
Alexandra Saulter – Nottingham Scorpions Australian Rules Football Team
Danni Saulter – Nottingham Scorpions Australian Rules Football Team
Caroline Sellar – Glasgow Sharks Australian Rules Football Club
Laura Turner – Nottingham Scorpions Australian Rules Football Team
Lisa Wilson – Wimbledon Hawks