SIAFL duo wrap up Darling Downs season with finals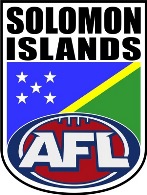 As reported earlier this year – 2 representatives from Solomon Islands AFL (SIAFL) were playing the year with AFL Darling Downs side Coolaroo. Francs Ramo and Peter Nuku were afforded a chance of a lifetime to play footy in Australia. And - in what is a relatively young footy region - the Darling Downs having been formed as the Darling Downs Australian Football League in 1971.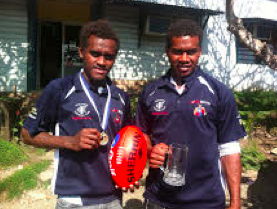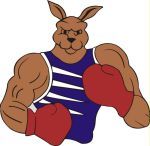 Coolaroo ended the home and away season in 3rd place in a final four structure – however, 2nd and 3rd were separated only by percentage and then again only by half a game from Warwick in top spot. Hosting a home elimination final at Gold Park in Toowoomba – the Roos won comfortably by 36 points over Goondiwindi despite trailing at the first break by 10 pts. However – that was to be the high point for the season as Coolaroo feel short in the preliminary final by 13 points to the University side who themselves came up 17 points short the following week in the Grand Final – going down to Warwick. The Preliminary final loss would be seen as a missed opportunity after leading at every break only to be run over in the last term as Uni came from 8 pts down to bang on 4.5 in the last term to the Roos 1.2. Finishing off their season – Francis was named in the best against Goondiwindi, with both Francis and Peter playing in both finals.
For the season Francis played 17 Div 1matches, being named in the best 5 times and snaring 5 goals with a best return of 3 against Lockyer Valley back in May. He also played 4 Div 2 matches for 1 goal and 3 times named in the best. Peter played 16 Div 1 matches and likewise named in the best 5 times. A return of 4 goals also against Lockyer Valley on May 31st was his high point – with 6 goals for the season. Peter played 5 Div 2 matches for 5 goals and 4 times in the best. Both have done themselves proud – becoming valued members of the senior side. See this report Footy provides a chance for Solomon Islands players from late June from the (Toowoomba) Chronicle.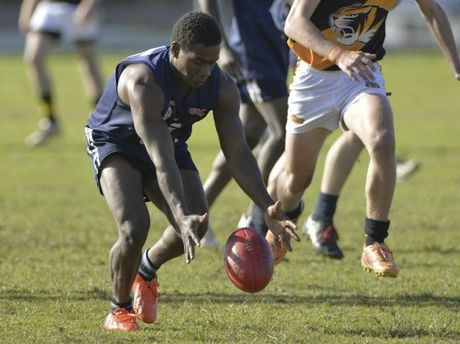 Peter Nuku in action - photo from the Toowoomba Chronicle.