Solomons duo daring in Darling Downs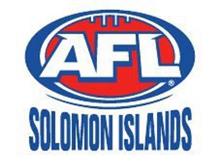 Francis Ramo and Peter Nuku jetted off earlier this year bound for Queensland (Australia) for a season of footy. As reported in the Solomon Star They were selected for the opportunity on the basis of their commitment and work ethic towards the SIAFL, their talent and their determination to go to Australia. It's pleasing to see the a couple of months into this adventure that both are doing well playing with the Coolaroo Football Club.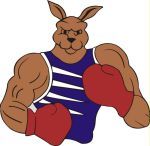 Based in Toowoomba, Ramo (#2) and Nuku (#7) have settled in well with Coolaroo in the AFL Darling Downs competition. Starting the season in 1st division side Peter and Francis both managed a goal each as well as being named in the best during a 170 point romp over Toowoomba in the Round 6 match on May 17. It should be noted in round 4 the 1st div team had a bye and both took the chance to play in the reserves, and featured prominently in a narrow 3 point win against South Burnett – with both being named among the best and Nuku snagging a goal. At 7 rounds the Coolaroo Div 1 side sits third with 3 wins and a draw in a tightly contested mid-ladder battle against South Toowoomba, Highfields and Goondiwindi. Coolaroo are the reigning Div 1 premiers defeating University last season, having previously won the 'A' Grade premiership most recently in 2009.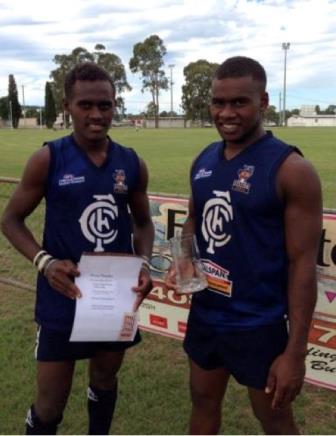 Francis Ramo (L) and Peter Nuku (R)