Sunday, February 03 2013 @ 10:08 am ACDT
Contributed by: Brett Northey
Views: 3,186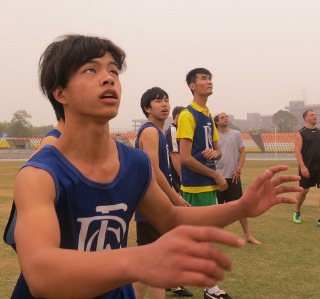 As mentioned in our opening piece on the future of Australian football in Asia, getting more locals involved is something that has largely escaped the game when compared with South Africa, Europe and the South Pacific. Darrell Egan is one expat Australian who has found no such difficulty getting local Chinese involved in the sport and he has many thoughts on how to take footy forward - in fact it was Darrell's enthusiasm for change that prompted this series of articles.
First up we thought we should learn a little more about Darrell's background.
"I come from east of Melbourne and played football with the Heathmont Football club. From my teenage years throughput the 80's age of dealing with issues of bullying, racial issues friends of mine would cop and also my self being associated
with them which did not effect my multiracial racial friendships. On a trip to Cloncurry in Queensland which my father took me at the age of
sixteen
I
saw racism which nearly saw me in a blue with a redneck. These experiences taught me that comfortable "in crowds" can form with an exclusive and victimizing attitude and good mentoring for young people is important in society as these attitudes are generational.
"
L
ater in life I went on to be involved in a leadership program with Indigenous youth seeing them play a completely traditional game of Marngrook at the Nicky Winmar Cup in 2002. This is the team we formed (see
ABC article here
). This was a cultural and career revelation which saw more interest from me in football and education".