Cairns Footballer Jack Bowes To Make Draft History
Thursday, October 27 2016 @ 05:55 pm ACDT
Contributed by: Wesley Hull
Views: 2,470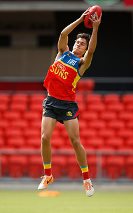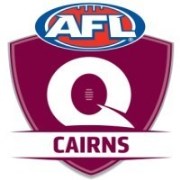 Former Cairns Saints junior footballer Jack Bowes sits on the cusp of making some AFL history of his own when the national draft comes around on November 25th. Jack won't be the first draftee to come from the Far North Queensland city, but he is at unbackable odds to be the highest ranked draft choice to come from Cairns.
Being a member of the Gold Coast Suns Academy since he was just 13, Jack will almost certainly be grabbed by the Suns with their Pick 4 on draft night. But with the vagaries of the draft bidding system, if current number one pick holder, Essendon, were to place a bid for Bowes with their prized pick, thereby forcing the Suns to match the bid, Bowes could go as the draft's #1 pick. The Giants or Lions could also pull the same trick at #2 and #3. No matter which of these scenarios occurs, Jack is destined to be picked inside the top 5 – a remarkable effort for a humble Cairns lad.
Cairns players have been taken in drafts before Bowes. Jarrod Harbrow from the Gold Coast Suns was picked up by the Western Bulldogs at #27 in a rookie draft. Sam Michael also went in a rookie draft at pick #96. Charlie Dixon (Port Adelaide), Pater Yagmoor (ex-Collingwood), Rex Liddy (Ex Suns) and Lewis Moss (ex Suns) were all zone selections. Essendon's Courtenay Dempsey is currently the highest drafted Cairns product when he was grabbed at #19 in the 2005 draft. Those statistics certainly indicate that Jack Bowes is about the reset and raise the bar for Cairns players.
When asked how he felt about these nuggets of information, Jack, in a World Footy News interview, responded that it was "hard to get my head around. They are all special names and they all grabbed their opportunity." He credits his Cairns Saints, academy coaches, fellow players and especially his family for creating his opportunities. The rest was up to him to grab each chance, which he has done enviably to date.
Jack concedes that it is "difficult to forge a career in the AFL", and cannot thank his life role models at clubs and at home enough for giving him the confidence and drive to do so.
I had the pleasure, so to speak, of coaching against Jack for three seasons as a junior. He was always a player to be considered in pre-game strategies – coming up with plans to reduce the influence of Jack Bowes come match day was a huge part of preparation and required many magnets. Tagging never worked, so the benefit was being able to watch a player glide around Cazalys Stadium picking of possessions at will, using them to tremendous effect and influencing games. It is possible that my own team's 2013 U16 premiership came from the fact that Jack missed the Preliminary Final, being in Darwin for a schoolboy's championship.
Some compare Bowes to Trent Cotchin at Richmond. I prefer to describe him as a cross between Collingwood's Scott Pendlebury and Hawthorn's gun recruit, Jaeger O'Meara. Whichever description you believe, he is certainly a Rolls Royce.
But skill and talent alone isn't enough to make the big time. Jack came through the junior ranks in Cairns with a number of equally talented kids. His playing cohort featured many kids who were destined for big careers, yet Jack is the only one to have reached the rarefied air of an AFL draft.
It raised the question of how or why Jack got this far. Jack agrees that Cairns has so much untapped talent, some already with the Gold Coast Suns Academy, some not. He attributes his success to backing himself to be a part of these foundation pathways that give players great opportunities – something that is only relatively new to the region.
Jack also admits that he "wanted it [highest level AFL] for a long time. I always wanted to be the best I could be and get the best out of myself. There are so many distractions and lifestyle choices and I needed to focus on my goals." Certainly, two of the key attributes that Jack possesses are a tremendous personal drive to succeed and the focus to continue channelling his energies into his goals.
His recent U18 All-Stars match, playing against the cream of this year's draft crop, illustrated well how his focus can influence a game. By his own admission (and TV evidence), Jack's first few touches in the match were largely fumbled. Yet he didn't allow the demons of doubt to take over. Instead he refocused and went on to be one of the most influential players on the field. That takes strong mental resilience.
Jack knows that his possible high drafting is all a "matter of perspective and speculation". He is simply happy to get the opportunity to play with any club, and just grateful to have that chance. Clearly there are benefits to being snared by the Suns after being a part of their academy processes and living on the Gold Coast with his grandparents. But for now he will just see "how it unfolds on the night."
One day, when the footy days at the highest level are over, Jack knows that there are so many rivers to be crossed that the future could hold anything. But deep down he would love nothing more than to return to Cairns and re-invest his knowledge and skills into the local system that invested so heavily in him during his junior days, and that he invested so much into also. "AFL in Cairns is in a great state. It is still growing and Cairns is still growing. I would love to come back to Cairns [one day]. To come back would be special."
To the Cairns footy community, Jack is also very special. On draft night there will be many people with an eye on their own club's picks, but a second eye firmly on where Jack is selected and what journey will begin from there.
Good luck, Jack. A whole city and region is behind you.
To read a review of his draft prospects, go to the
http://www.afl.com
website at:
http://www.afl.com.au/news/2016-10-27...t-to-shine
Picture:
www.afl.com.au
archives