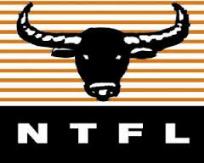 The Darwin Buffaloes had played in three games prior to this weekend where the result was decided by less than a kick. Wanderers Eagles had played in five. The two teams were separated by just two points last time they met, with the Buffaloes stealing the result. All the ingredients were there for an absolutely scorching game, given that Wanderers has lost their last match by a point after the siren last weekend to Nightcliff and Buffaloes snatched a last gasp four point win over the Crocs.

But Wanderers didn't want to play that game. They had too much at stake, needing to get on the winning side of the leger and secure their place in the five. Their first half was impressive as they pressured the Buffaloes relentlessly to open up a huge 41 point lead at half time, keeping Buffaloes to just a goal for the half.


Only the most optimistic Buffaloes fans, or desperately pessimistic Eagles fans, could imagine what would play out after half time. Buffaloes didn't charge exactly, but their two goal to nil third quarter bridged the gap somewhat, leaving them 23 points shy at the final change. But the final quarter was electric as the Wanderers team were left dazed and confused as the Buffaloes blasted four goals to steal an amazing win by just three points. In a worrying sign for the rattled Wanderers team, Buffaloes kicked six goals nine behinds after half time to Wanderers solitary behind.

Final Score: Darwin Buffaloes 7 12 54 d Wanderers Eagles 7 9 51

The Nightcliff Tigers survived their own scare against thee Palmerston Magpies. Galloping out to a 13 goal first half, the Tigers led by 34 points at half time. The saving grace for the Magpies was seven goals of their own which kept them within striking distance. After half time the Magpies lifted their work rate and clawed back closer and closer. In the end the Tigers held on by two goals and jumped into fifth place on the ladder, locked on points with fourth placed Palmerston.

Final Score: Nightcliff Tigers 16 8 104 d Palmerston Magpies 13 14 92

The Tiwi Bombers had reason to be looking up with the equivalent of two wins last week giving them a sniff of finals and an influx of former AFL talent lining up in a new look team. But the powerful St Mary's unit were on their game early, despite inaccurate kicking. By half time they led by 44 points, but more tellingly had 26 scoring shots to seven, showing their real dominance. The second half was no better for the Bombers, despite new recruit, former Cat/Demon/Lion Brett Maloney chipping in for three goals, as Saints ran away in an eight goal final quarter to win convincingly by 88 points.

Final Score: St Mary's Saints 23 24 162 d Tiwi Bombers 11 8 74

The Waratah Warriors had fans dreaming of a season saving upset when they led a surprised Southern Districts by 10 points at quarter time. But a less than impressed Crocs team didn't take long to crush that dream with a crushing 11 goals to nil second quarter. From there, Southern Districts rattled on another nine goals to four after the main break to record a big win by the final siren, also winning by 88 points.

Final Score: Southern Districts Crocs 22 12 144 d Waratah Warriors 8 8 56

The win keeps Crocs perched at the top of the ladder with six wins, equal with St Mary's and a rampant Darwin Buffaloes. Their win was their sixth in a row to have a share of top spot approaching the half way mark of the season.

Next week's matches will see the Tiwi Bombers host Waratah up at Wurrumiyanga on Bathurst Island, whilst TIO Stadium will host the clash between Buffaloes and Palmerston Magpies followed by the St Mary's clash with Wanderers. Sunday's match will see Southern Districts take on the Nightcliff Tigers.