Tiwi Bombers' Eight Point Game
Sunday, November 22 2015 @ 08:11 pm ACDT
Contributed by: Wesley Hull
Views: 1,289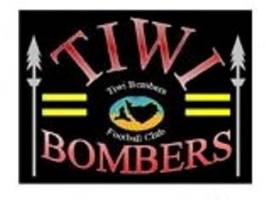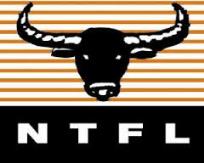 Just last weekend, after six straight losses, the Tiwi Bombers' season was unravelling faster than a woollen cardigan in the possession of a destructive kitten. They had not played poorly during the season, just not as well as their opponents. Something had to change in a hurry – and it did. During the week they had no wins and no points. By yesterday they had two wins and were now just two games adrift of the top five.
Courtesy of a ruling by the NTFL which saw the Waratah Warriors stripped of their two points for playing an unregistered player in their win over the Bombers , the Tiwi side were awarded their first points of the season. Days later the Bombers hosted the in-form Palmerston Magpies and delighted their home crown at Wurrumiyanga on Bathurst Island. Leading all day, and helped by an eight goal bag from Ross Tungatalum and some new southern recruits including Jydon Neagle, son of former Essendon great Merv Neagle, the Tiwi Bombers ran out 35 point winners. The loss for Palmerston was costly, dumping them back into fourth spot, albeit just a game behind the leadership logjam.
Final Score: Tiwi Bombers 22 11 143 d Palmerston Magpies 15 18 108
The match of the round was arguably the amazing match at TIO Stadium where the Darwin Buffaloes grabbed a last gasp win against top team, Southern Districts, to make it five wins in a row and a share of top spot. Southern Districts led at every change, including a 17 point buffer at half time. But the new look Buffaloes kicked seven goals to four after half time, including the match-winner from Alan Obst just moments before the siren. The Buffaloes fans went wild as their team went on to equal top spot and an ever increasing possibility of higher honours later in the season.
Final Score: Darwin Buffaloes 14 15 99 d Southern Districts Crocs 14 11 95
But if that result wasn't close enough, in what has been an incredible season for results of less than a goal, then the match at Gardens Oval on Sunday was even more dramatic. With Wanderers leading all day against the Nightcliff Tigers, it took a goal after the siren for Nightcliff to pull off a remarkable upset win in amazing circumstances. The loss for the Wanderers is their third for the year – two by less than a goal – and one of five matches Wanderers have played where the result was inside a goal. With a 3-2 win/loss record in those clashes it raises just a touch of doubt about their mind set in close games. For the Tigers the win has them just a game outside the five and reason to believe that a string of good performances could change their season for the better.
Final Score: Nightcliff Tigers 11 8 74 d Wanderers 10 13 73
Just when the Waratah Warriors thought their season couldn't get any worse – it did! The decision during the week by the NTFL to strip them of their only four points after a player registration infringement was bad enough, but their 144 point mauling at the hands of St Mary's made it a horror week for this young side. For Saints, the result sees them now back in a more customary second place on the ladder, equal on points with both Southern Districts and Darwin Buffaloes in one of the closest seasons for some time. If the Waratah team can take any solace from the game it is that the rest of the season can be spent developing talent for a big crack at next season.
Final Score: St Mary's 25 30 180 d Waratah Warriors 5 6 36
Next week's matches will see the Tiwi Bombers take on St Mary's, Waratah faces Southern Districts, Wanderers clash with Buffaloes and Nightcliff will meet Palmerston.