Indians visit Tigerland
Monday, August 22 2011 @ 10:00 pm ACST
Contributed by: Ash Nugent
Views: 2,880

As referenced in an earlier article, the India Tigers today touched down in Melbourne in preparation for the final leg of the International Cup. The team were quickly bused to Punt Road where local media was on hand to watch Trent Cotchin, Daniel Jackson and David Astbury put the Indian players through their paces.
This was followed by a dinner for the players and several notable members of Melbourne's Indian community, such as Arun Sharma of Celebrate India (the organisation who coordinates Melbourne's Diwali Festival) and Manjula O'Connor of Australia India Society of Victoria. Brett Kirk and his documentary crew were also present at the event.
The Richmond Football Club have been a huge help to the India Tigers, and not only due to today's event. The AFL club provided the squad with their jumpers, shorts and socks and Todd Sigalas (Richmond's Multicultural Development Officer) gave up several Sunday afternoons assisting with training for the Melbourne-based players in the lead-up to the tournament. Simon Matthews, Michael Lacy and Adrian Ceddia have all helped coordinate things behind the scenes.
Whilst the Indian Tigers are yet to achieve their first International victory, they are winning fans off the field. The squad appeared at the Australia-India Friendship Fair in Sydney and managed to not only sell footy to Sydney's Indian community but to Simon Katich and Lisa Sthalekar!
They also managed to get on national television last Friday. The boys woke up early and stood outside the Sunrise studio and were brought in for the show's closing routine; being asked who they were and why they were in Australia. Furthermore, interviews have been done for SBS radio, and additional interviews are scheduled whilst the team is in Melbourne.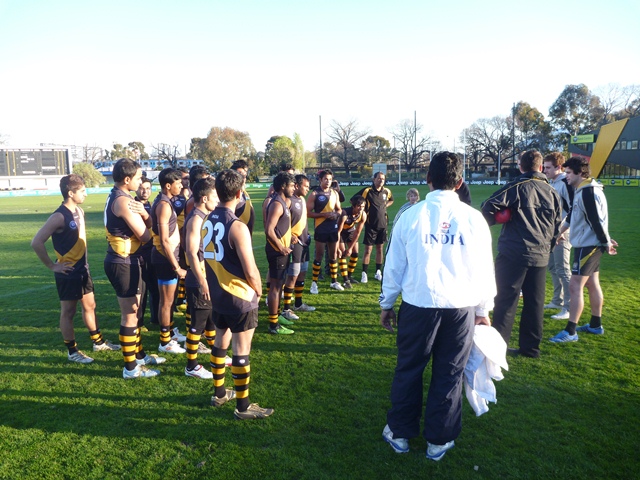 Training at Punt Rd Oval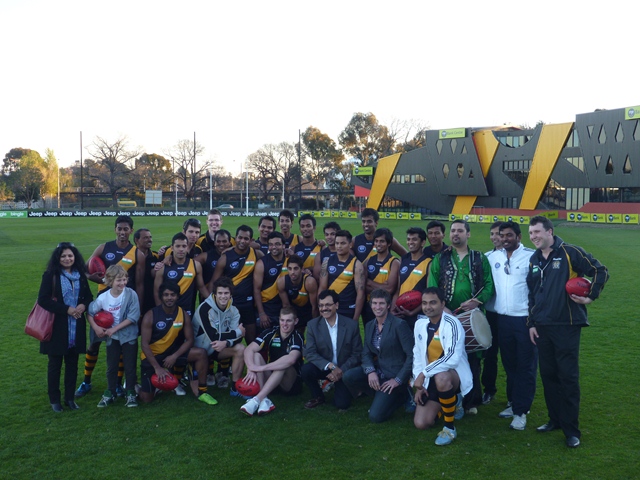 Group photo at Punt Rd Oval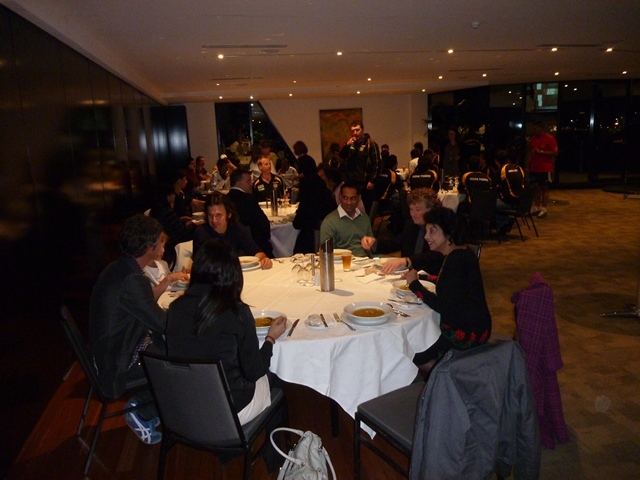 Dinner at Punt Rd Oval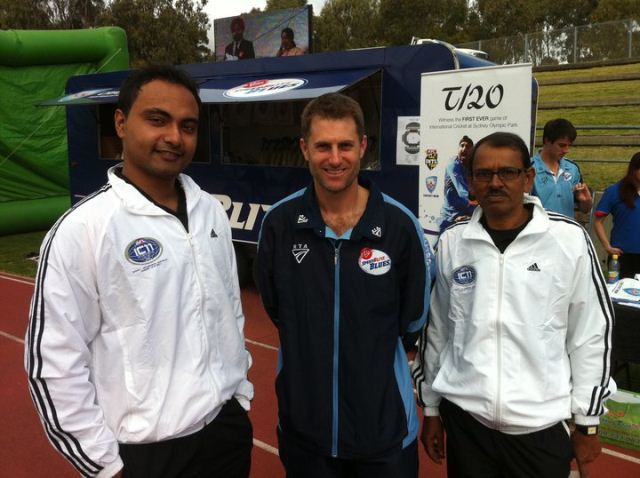 Australia India Friendship Fair Sydney - with Simon Katich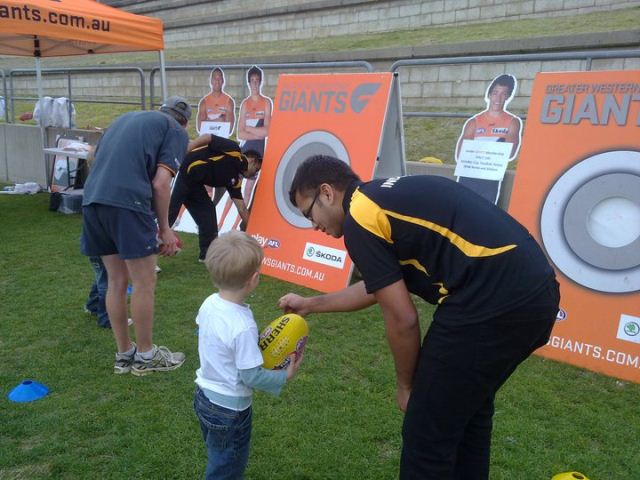 Australia India Friendship Fair Sydney - assisting GWS