Game Day 5 - New Zealand shake off Canada to avoid biggest upset in IC history
Sunday, August 21 2011 @ 06:01 pm ACST
Contributed by: Troy Thompson
Views: 2,764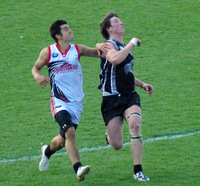 The New Zealand Hawks have come home to defeat the Canada Northwind by 19 points today and stake their claim to a semi-finals berth, but not before the Canadians gave them a scare and even took a 1 point lead over the Hawks into 3/4 time.
New Zealand on past form should have walked through today's match against Canada with ease, worked on a few things, got some goal kicking practice in preparation for the Melbourne games next week. So why didn't they? Was it exactly this attitude that made them vulnerable, poor kicking and skill execution, failure to capitalise on a strong breeze? Or was it in fact a well-drilled Canadian team that played a Paul Roos-style game? I am going to suggest it was probably a bit of all those things.
There had been a serious downpour overnight, but good drainage, a stiff breeze and bright sunshine negated this. Canada played the early attacking footy with the breeze and had NZ on the back foot early working hard just to keep them at bay, they appeared to be playing men behind the ball. Canada added one goal and a point for the quarter, and this was matched by NZ so all in all perhaps nothing too surprising there. But if NZ thought they were in for an easy match, all thoughts of this would have gone out the window by now.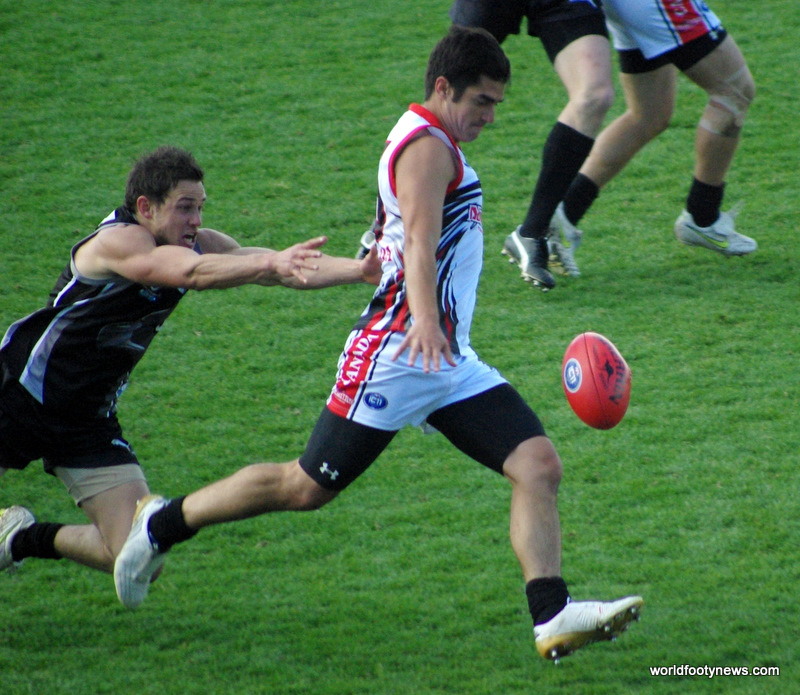 The second quarter NZ now with the wind had the chance to take control and pile on some goals. But a combination of good Canadian defence, marking, running the ball out and NZ's strange overuse of handball and holding the ball up (perhaps trying to mimic Hawthorn's game style this AFL season?) and some wayward kicking left them just five points up at quarter time. The skill display from NZ certainly was not one of their best. Five behinds to NZ and no score to Canada for the quarter.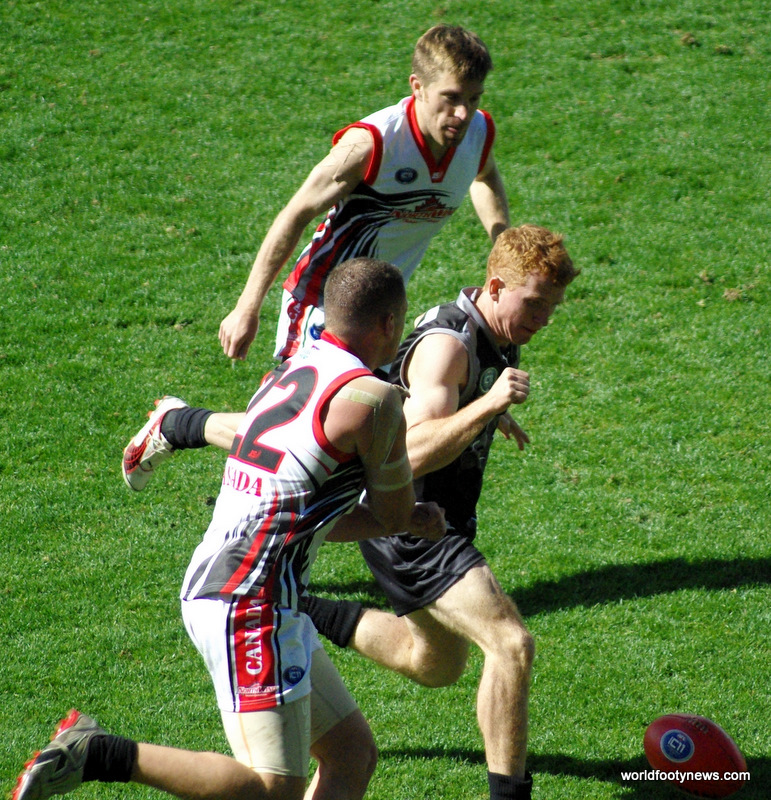 Again with the wind behind them Canada edged forward once again and added two more goals for the quarter while NZ, still working on their 'tempo footy' style were unable to be damaging adding just one of their own. Going into three quarter time the world footy community was abuzz with thoughts of an upset (and probably the biggest upset in IC history) by the Northwind. It seemed that Canada's shutdown football might just do the trick.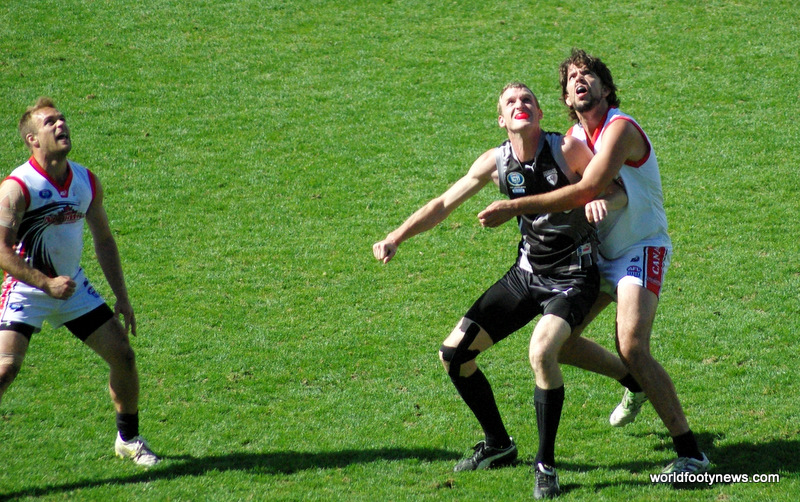 But those hoping for an upset were disappointed, as with the wind NZ suddenly found their long kicking and marking game again, and while Canada still kept a lid on things NZ were able to have their big men mark up forward and goal through Christensen and McGregor. The old NZ were back, playing direct footy and from there Canada never looked a chance again. In the end it was NZ by 19 points.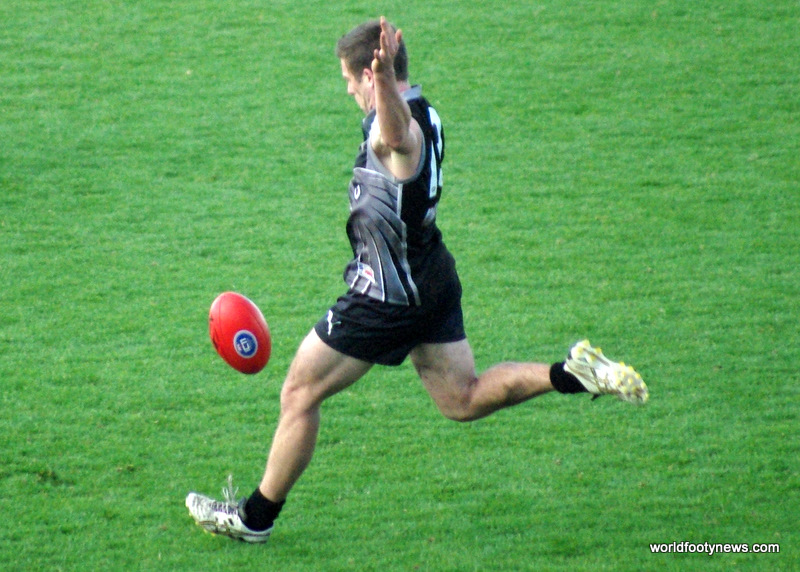 NZ now will be sitting 3rd or 4th depending on the outcome of the US vs South Africa game, but at any rate it places them in a semi final. They will not be able to afford to repeat that performance if they are to head to the MCG next Saturday.
| | | | | |
| --- | --- | --- | --- | --- |
| New Zealand | 1.1 (7) | 1.6 (12) | 2.7 (19) | 5.9 (39) |
| Canada | 1.1 (7) | 1.1 (7) | 3.2 (20) | 3.2 (20) |
Goals
New Zealand: L. Swart 2, A. Christensen , M. Van Wuik , J. Clark
Canada:V. Cinco , S. Fleming , C. Lund
Best Players
New Zealand: A. Harris, A. Marsden, A. Crighton, S. Dickson, S. Howard, S. Chung
Canada: K. La, P. Loughnane, S. Rutledge, J. Settle, F. Lussier, C. Symons