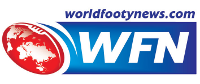 Events
There are no upcoming events
Older Stories
Thursday 11-Jun
Tuesday 09-Jun
Monday 08-Jun
Thursday 04-Jun
Wednesday 03-Jun
Friday 22-May
Thursday 21-May
Wednesday 20-May
Monday 18-May


Welcome to World Footy News
Friday, December 04 2020 @ 02:44 pm ACDT
| | | |
| --- | --- | --- |
| | Ireland | |
This page is a quick snapshot of the status of Australian Football in Ireland. For further information, browse our news items or use the search facility. If you wish to contact football officials from the country, please search our site for links to their leagues or clubs, including in our Atlas. If unsuccessful, we can normally assist with putting people in touch.

Approx population (2009): 4.5 million (Republic) and 1.8 million (Northern Ireland)

National side: Irish Warriors

Governing body: Australian Rules Football League Ireland (ARFLI)

Domestic clubs (mens):
Belfast Redbacks
Dublin Demons
South Dublin Swans
West Dublin Saints
Midland Tigers
Midwest Magpies (Galway)
Leeside Lions (Cork)
Clare Crows (Ennis)

Domestic clubs (wommens):
Dublin United
Kilrea Kookaburras
Ulster Kangaroos

Primary contact / link: ARFL Ireland

WFN Census (2004): 6 clubs and 131 senior players, 32 juniors

WFN World Ranking (2008): 5th

History: This page covers all of Ireland, as AFL Britain has expressed its acceptance of players from Northern Ireland representing Ireland at international tournaments, and ARFLI welcome them to the team.

Due to the similarity between Australian and Gaelic football, both countries have always had an awareness of each other's main code of football. This has been enhanced by International Rules, a hybrid of the two codes, which has been played on and off since the 1960s.

AFL clubs have long kept an eye on young Irish Gaelic football (and hurling) talent, with the two great conversions thus far being Jim Stynes (recruited to Melbourne and winning the 1991 Brownlow medal and going on to establish major social programs in Australia and become Melbourne Football Club President in its hour of greatest need) and Tadhg Kennelly (recruited from Kerry and now a Sydney Swans star and premiership player).

At grassroots level the Irish burst onto the Aussie Rules scene when the Australian Rules Football League Ireland (ARFLI) was formed in 2000, building on the development started by the Dublin Demons and Belfast Redbacks. In 2002 the "Green Machine" crushed all before them, winning the inaugural International Cup in Melbourne, defeating favourites Papua New Guinea in the Grand Final at the MCG. With a similar game from which to draw players, in Gaelic football, the Irish Warriors as they are officially called, can always be dangerous, but have shown signs of a slight slide down the international rankings since 2002, as the other top nations rapidly improve.

Clubs have continuously come and gone from ARFLI, with difficulty establishing continuity outside Dublin and Leeside. 2009 saw a second division established designed to give smaller and newer clubs, especially regionally, an ability to develop longer term. In 2010 the Irish Exiles formally affiliated with ARFLI, as a way of giving expat Irishmen an opportunity to stay involved with the home league and potentially be selected for the Warriors.

Outlook (2010): It must be said that Ireland has experienced a continuous undulating journey after its initial rapid growth in Aussie Rules, making future predictions very difficult. Pointing to a bright future are the AFL's high profile, many Gaelic players trying their luck Down Under, and a strong national side with a tentative move to a two division league. But lack of juniors, lack of access to grounds, a relatively small population, restrictions due to the AFL's relationship with the GAA and an already similar sport on offer, make future success more complicated. However overall steady development is a reasonable expectation, with sudden bursts not unlikely.

Other points of interest: Given so many Irishmen on AFL lists who began with Gaelic football backgrounds, it could be argued that Ireland could easily and quickly assemble the 2nd strongest national Australian football team in the world, belying their lower ranking above. But in all things criteria must be set and for ranking purposes only players typically available were considered, primarily such as for the International Cups, which has so far seen former and current Irish AFL players not line up for the Warriors.


Last Updated: Friday, April 29 2011 @ 09:47 pm ACST|Hits: 5,337
Who's Online
Guest Users: 34
What's New
Stories
No new stories
Comments last 3 days
No new comments
Media Gallery last 7 Days
No new media items
Links last 2 weeks
No recent new links