Tuesday, January 19 2016 @ 09:15 am ACDT
Contributed by: Troy Thompson
Views: 1,461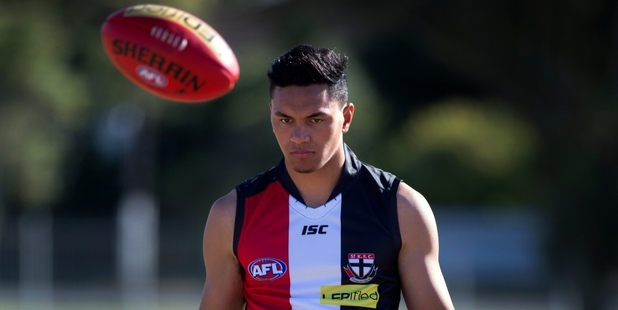 A number of hopefuls from Fiji, PNG, Tonga, Nauru, South Africa, NZ and even Denmark have been part of the AFL's International Scholarship scheme over the past eight years without the ultimate success of playing in the AFL.  Now there are just two Kiwi's at St Kilda holding that torch of what seems to be a fading light for international development.
The signing of an International Scholarship player is usually heralded with a feature article on the AFL club's website, perhaps an article on the AFL website and even sometimes some local press in the home town or country. But when their time is up they seem to quietly disappear. 
The latest to 'disappear' from AFL clubs are Siope Ngata who was a scholarship holder at Hawthorn and Giovanni Mountain-Silbery who was a scholarship holder at St Kilda.