With the AFL season drawing to an end tomorrow, so too have been many regional and suburban leagues and, also, near by international leagues. The 2016 AFL Fiji mens season wrapped up on Saturday with the Raiwaqa Cooparoos taking on the West Coast Eagles at Albert Park in Suva.
The Suva based Cooparoos (Roos) won 14.7.91 to 10.11.71. Best on ground was the Roos captain Juita Vateitei, who is also a Fiji national volleyball representative who attributes footy as assisting his development in that game too.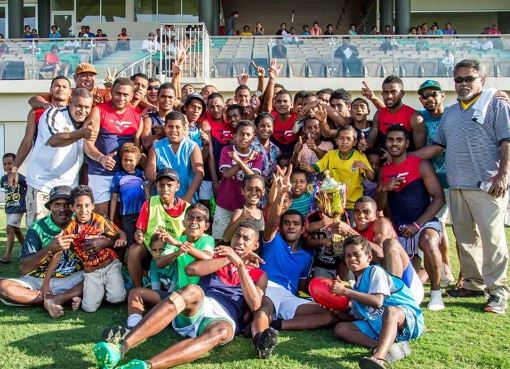 The victorious Cooparoos.