Tuesday, March 21 2017 @ 03:10 pm ACDT
Contributed by: Troy Thompson
Views: 886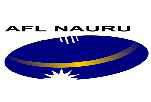 Round 2 kicked off on Friday evening with the two teams hungry for success after losing their matches in Round 1. Cats led by veteran skipper Trent Depaune against the rebuilding Kangaroos.
Cats vs Kangaroos
The Friday game was a close one between two teams determined to notch up their first win for the season. The Kangaroos charged hard in the last quarter coming from 3 goals behind to level the scores with 4 minutes left. But a clutch goal from Cats veteran player Tiana Waidabu sealed the game for the Cats. Inspirational Cats Captain Trent Depaune led from the front and was named best player for his team. Young Lockett Mau was strong in defence saving a couple of goals and running the ball out of defence with speed and great evasiveness on several occasions. Pilo Dagiaro's lethal left boot was again on display regularly hitting his forwards with great precision.
For the unlucky Roos they tried valiantly and could have easily snatched the game late in the last quarter, but it was not to be. Leaders Charles Dagiaro and Jarmen Pole won plenty of the ball and spearhead Bronco Deidenang kicked 4 majors causing headaches for the Cats defenders. Shenko Canon was solid in defence and Templa Tau was switched from defence to the forward line and his aggressive attack on the ball created options for the Roos. Young Roos Charmoro Ribauw and Lazarus Caleb impressed with their fearless attack on the football against much bigger bodies. The Roos are definitely on the improve and it should not be long before they notch up their first win for the season. But in this game, it was the Cats that triumphed by 8 points.