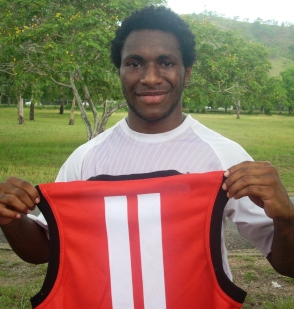 AFL PNG star graduate Gideon Simon will wear number 50 in 2013 at Richmond, and in early club training has made a good impression already.
Simon has progressed through the AFL PNG Coca Cola talent pathway, including the Under 16 Binatangs, the South Pacific squad and the AFL PNG Academy in Port Moresby. He was identified early and signed by Richmond as an international scholarship player a couple of years ago, and in October this year attended the AFL draft camp, along with other international scholarship players Brendan Beno (PNG - Bris) and Yoshi Harris (Nauru - GWS). It was at this time that Richmond announced that he was to be listed as a full international rookie - a path previously trod by many an Irish hopeful and a Canadian named Pyke.
The following is a press release from AFL PNG.