Wednesday, January 22 2014 @ 06:33 am ACDT
Contributed by: Rod Shaw
Views: 2,282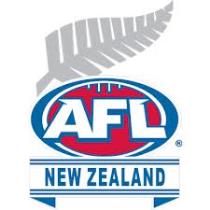 The New Zealand Hawks and the AIS AFL Academy will renew their annual competition at The Westpac Stadium in Wellington, on the 25th of January 2014. Entry into the stadium will be free.

The New Zealand Hawks last played the AIS AFL Academy in January 2013, in a match that finished with the Australians emerging with a hard fought win. This year the fixture promises to be equally as competitive. Though NZ do not have the Hawthorn Rookies Kurt Heatherley and Shem Tatupu, Melbourne's International Scholarship holder Maia Westrupp nor AFL legend Wayne Schwass who made his debut for his country last year there is no doubt the team will be tough competition for the talented juniors at the AIS.

The squad will blend youth and experience, and feature New Zealanders based both around the country and in Australia. Contingents of players are currently training in Auckland, Wellington, Canterbury, Otago, Melbourne, and the Northern Territory of Australia.