Monday, October 17 2016 @ 07:59 am ACDT
Contributed by: Troy Thompson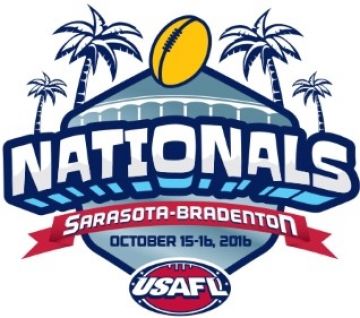 The Austin Crows are the USAFL National Champions for 2016 having beaten the Golden Gate Roos in the final of the USAFL National Championships. The Crows were out of the blocks early and had a strong lead at half time and looked to be certainties.
Golden Gate continued to push them but in the end were no match for the Austin team.
In Divison 2 the Calgary Kangaroos defeated the Columbus Jackaroos by 36 points and in Division 3 the Portland Steelheads were winners over the North Carolina Tigers by 24 points.
Divison 4 title was taken out by the Ohio Valley River Rats combine.
In the women's Division 1 the San Francisco Iron Maidens ended the Denver Lady Bulldogs run of titles and in Division 2 the Portland Sockeyes defeated the Montreal/Boston combine.