Tuesday, May 23 2017 @ 01:35 pm ACST
Contributed by: Troy Thompson
Views: 1,072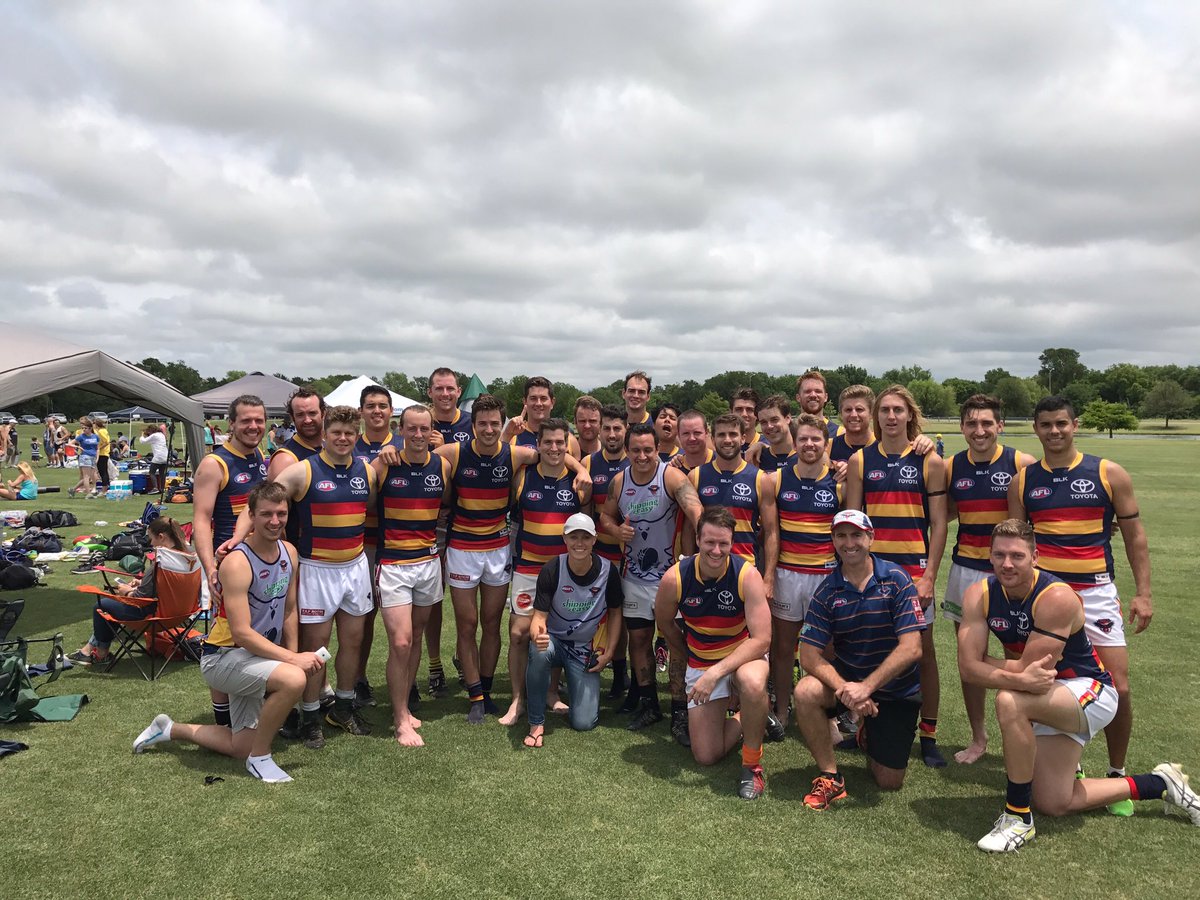 Decorated athlete Erin Phillips has re-committed to the Crows for the 2018 AFL Women's Competition (more below).
Today's announcement comes days after Phillips attended the USAFL match between the Austin Crows and the Houston Lonestars in Allen, Texas. It appears that a Twitter invitation to Phillips from the USAFL national champions the Austin Crows ( @austincrows ) lured the Dallas based star out to the game.
For the record the Austin Crows 4.1 (25) defeated the Houston Lonestars 2.8 (20).
(Photo source: Twitter @austincrows )