Wednesday, May 03 2017 @ 12:00 PM ACST
Contributed by: Joe Woodyard
Views: 409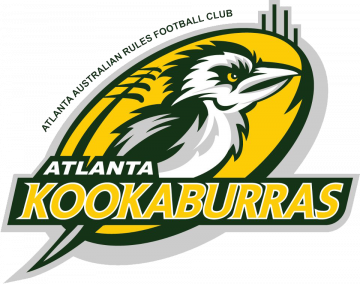 It's been a time of transition and turnover for the Atlanta Kookaburras.
Season 2016 ended with the squad combining with Baton Rouge (Louisiana) at USAFL Nationals and finishing just out of the finals series. Their one loss was by 10 points in their opener to a skilled Des Moines (Iowa) side while learning to play together. They followed that with a win by 11 over perennial power Denver. Their third and final game was a resounding victory over Tulsa (Oklahoma), made more remarkable because they played the match after learning a clerical error would keep them from advancing.
A high point of 2016 was the club's 100th win, coming on the road vs. the Nashville Kangaroos.