Thursday, November 04 2010 @ 04:55 pm ACDT
Contributed by: Brett Northey
Views: 2,853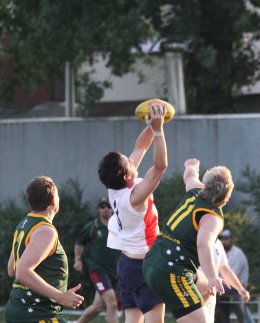 In perhaps one of the most surprising results of the international football year Chile's Los Santos (The Saints) have defeated the touring Convicts side in Santiago, inflicting possibly only their second loss (the first in 2007 to the South African national side in Soweto).
It's difficult to gauge the standard of play in South America given that there are few clubs and until now no cross-over matches against teams from other continents. And although the Convicts is a tourist group of Australian footballers which changes every year, they normally provide a good contest that is more than enough to defeat the locals. Of course the calibre of any particular tour party is unknown and these matches are friendlies so you can't be sure how determined to win each team was, and the South Americans appeared to have some expat-Aussie assistance, but still, it was obviously a fine victory for the locals and should provide them with confidence and motivation to keep growing the game moving forward.
¡Felicidades a todos en Los Santos!