Monday, February 23 2015 @ 04:38 pm ACDT
Contributed by: Wesley Hull
Views: 1,533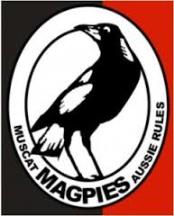 Despite the enormous efforts of the AFL Middle east and the Oman based  Clann na hOman GAA and Muscat Magpies AFL, the team has announced it will not formally continue the current season. In a blow to the Middle East competition, the Magpies will bow out and work towards a stronger club for next season and beyond.
The president of AFL Middle East, Matt Burn, released the following statement:
Unfortunately the Muscat Magpies have withdrawn from the 2014/15 season. The Magpies have struggled for numbers since the beginning of the season and sadly the situation has only become worse over the year.