Monday, February 01 2016 @ 11:08 pm ACDT
Contributed by: Wesley Hull
Views: 1,179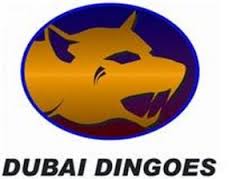 The second half of the AFL Middle East competition got under way last Friday after the winter break. Whilst the scheduled Muscat Magpies versus BM Bulls match had long been cancelled, the other match went ahead with the Dubai Dingoes hosting fellow finals aspirant, the Abu Dhabi Falcons. The BM Bulls also played the Doha Kangaroos with their match being brought forward.
The final scores saw the Dubai Dingoes 9 14 68 defeat the Abu Dhabi Falcons 7 3 45.
The BM Bulls, however, defeated the Doha Kangaroos - 14 17 101 to 1 6 12 to secure the first grand final place with their third win for the season.
The Dingoes/Falcons match was like a mini final for both teams. Locked on a win apiece heading into the match, whichever team won would go into finals calculations whilst the other would almost certainly be out of the running. The result now sees the Falcons unlikely to reach the final as their final match is against the league leaders, the Dubai Dragons.