Tuesday, February 24 2015 @ 09:25 am ACDT
Contributed by: Wesley Hull
Views: 799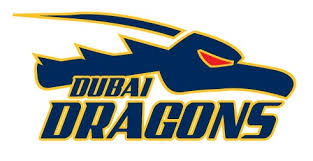 Not unlike Smaug, the devilishly gold driven dragon from the J.R.R Tolkein novel, The Hobbit, the Dubai Dragons are becoming fiercely protective of their glittering jewels. Whilst other teams slog it out to challenge and steal the loot, not unlike so many dwarves and hobbits, it is the Dragons that, for now, sit above all others.
Undefeated so far this season, the Dubai Dragons have already qualified for their fourth consecutive AFL Middle East grand-final, and are a red-hot chance to make it three glittering trophies in four years – their only hiccup being the loss to the Doha Kangaroos last season.
Matt Burn, President of AFL Middle East, has given a brief rundown on where the 2014/15 season currently sits.