Wednesday, September 05 2018 @ 03:07 pm ACST
Contributed by: Wesley Hull
Views: 2,132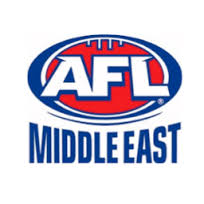 Next month the new AFL Middle East season gets under way for the 2018/19 season. It will again be a fascinating battle with the four teams seeking to break new ground. Reigning champions, the Dubai Dragons. Have already created a dynasty that may never be surpassed. With four flags in a row, and six in the past seven seasons, the Dragons sit on a level of success rarely seen. They want a fifth flag.
However, the Multiplex Bulls have been hurting since March and are keen to erase the memory of recent grand final losses to write themselves into the history books. Their arrival in the league has seen four years of heartache, yet to win a flag.
The most improved team last year was the Abu Dhabi Falcons. It would not appear so from their ladder position, again finishing third, but their on-field performances were consistent. They will be aiming to reach the grand final at the very least.