Thursday, August 17 2017 @ 12:02 PM ACST
Contributed by: Aaron Richard
Views: 340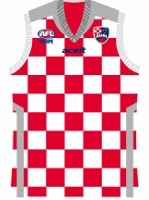 This year's International Cup sees two debutant sides squaring off in this Friday's Division 2 Grand Final - the high-flying German Eagles and the uncompromising Croatian Knights.
For both sides, it's been a long time in the making, with over 10 years since the beginnings of domestic footy in Croatia and around 20 years in Germany.
We take a look at the history of the two countries' footy scenes, with some of the stories featuring them on WFN over the years. In Part 1, we look back at some of the stories out of Croatia over the years.