Sunday, July 20 2014 @ 11:28 pm ACST
Contributed by: Dylan Wolfgramm
Views: 2,947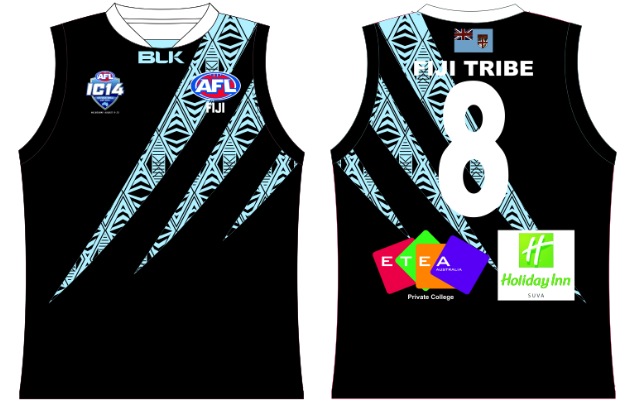 AFL Fiji return to the international arena with the Senior mens team "Fiji Tribe" and their first ever senior womens squad the "Fiji Vonu" looking to fight for a spot in the final of the mens and womens fixture at the 2014 International Cup.
The Fiji Tribe hope to make it one better and take it to the premier squads such as 2011 Premiers Ireland, Pacific neighbours New Zealand and the powerful Papua New Guinea after claiming top spot in Division 2 at IC11.
Fiji Tribe return a more stronger, skillful but most of all experienced side compared to the side which claimed division 2 at IC14. The new look Fiji Tribe in the black and ocean blue strip look set to fire up IC14 and be a very competitive group of young men.