Wednesday, September 16 2015 @ 03:08 pm ACST
Contributed by: Wesley Hull
Views: 1,657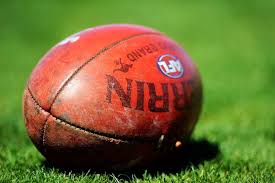 Tijs Lejeune is a Year 12 student in Canberra. For his English subject he was asked to write a paper which reflected his area of sporting or community interest – in this case his desire to learn more about the multicultural and international aspects of Australian Rules football - recognise a challenge faced by the code in its growth and look at possible solutions.
Tijs' use of the metaphor of the extinct Dodo on Mauritius is a powerful metaphor for the negative growth of our game if suitable care is not taken. Whilst Tijs expresses some views which are not necessarily endorsed by World Footy News or the broader AFL, it is a very interesting take on a possible future of our great game.
I don't want to sound all doom and gloom, but I look at how the dodo became extinct and worryingly I see some similarities with the AFL. Factors like: undisturbed for so long on the island of Mauritius, no natural predators for so long, restricted to a small inhabitable area and the inability to escape when danger confronted it.