Saturday, August 31 2019 @ 08:34 pm ACST
Contributed by: Wesley Hull
Views: 1,847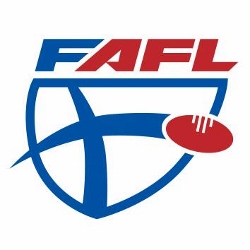 The AFL Finland Grand Final teams are decided after last weekend's final round of matches in Vaasa. Unfortunately, the host team, the Vaasa Wombats, will not play in the big match. The Helsinki Heatseekers and Turku Dockers have made their way there after the completion of the Finnish home and away season.
Following is the excellent Chairman's Report after the last round of matches, reproduced on behalf of AFL Finland.
Chairmans Report, FAFL round 3, Vaasa
FINLAND AFL·WEDNESDAY, AUGUST 28, 2019
The third round was kicked off in fantastic weather, the sun was shining and the temperature a humane 18°C.
The games at the awesome Kaarlen kenttä venue was a truly exciting round 3 of Aussie rules in Vaasa.