Tuesday, April 04 2017 @ 05:55 AM ACST
Contributed by: Wesley Hull
Views: 579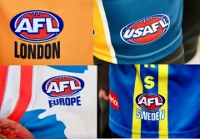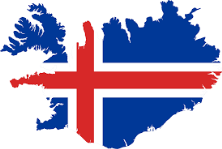 The following article by Molly Halberstadt and Ryan Cartwright, posted on the USAFL website, looks at the recent Arctic Cup played in Iceland. The article gives a great insight into the event, including the results and also the overall "uniqueness" of what is hoped to be a permanent footballing fixture for years to come.
"Who thought footy would bring me to f***ing Icelandω" says a chilly Ross Levesque, bitterly surveying his drenched apparel against a backdrop of rugged rocky terrain and steep dark hills rising in the distance.
But it wasn't strictly footy that brought him to Iceland - rather, his brother Jay, whom Ross introduced to footy in 2003 and who is now a USA Revolution veteran, was the larger factor for Ross' short trip. The two faced off in the Arctic Cup, with Ross playing for a combination Swedish/Icelandic team and Jay for the Baltimore Washington Eagles.