Sunday, June 25 2017 @ 10:41 am ACST
Contributed by: Wesley Hull
Views: 477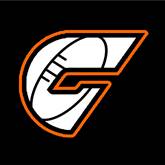 A combination of recent premierships and past history – as well as results to date this season – might see the term "premiership favourites" directed towards the incumbent champions the Greater Glasgow Giants, their nearest rival the Edinburgh Bloods or even the historical record of the Glasgow Sharks. The Kingdom Kangaroos are not usually the first name tied to 2017 flag chances.
But after their last start home victory against the Glasgow Sharks, so soon after their maiden win against the Edinburgh Bloods, the Kingdom Kangaroos have sent a clear message to other teams and fans – write us off at your peril.
Their big win against the Glasgow Sharks – 21 16 142 to 12 9 81 – proved comprehensively that the 'Roos do have the firepower to challenge any of the other teams. Add that to their efforts back in May to ground the Bloods by 45 points and the Kingdom Kangaroos are moving into flag calculations.