Thursday, April 26 2018 @ 02:07 pm ACST
Contributed by: Wesley Hull
Views: 532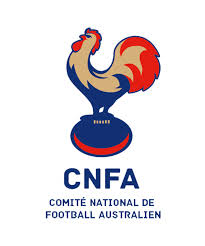 Whilst there are still some games and last minute fiddling to go, the four finalists for the 2017/18 CNFA season are locked in. Recent victories for both Paris Cocks teams (the Cockerels and Cockatoos) have not only given them sufficient breathing space to guarantee finals, the have also ensured that reigning title holders – the ALFA Lions – will not get a chance to defend their title.
The Parisian duo will be joined by the Cergy-Pontoise Coyotes and Toulouse Hawks in the battle for this season's premiership honours.
The result is a glowing endorsement for the decisions in recent years to split the Cocks into two teams, with the Cockatoos already enjoying premiership success, as well as the Toulouse Hawks. After taking a back seat last season to help get the Toulouse-based Aviators under way, the Hawks have returned to their dominant best this season. Now there are three Paris teams (counting the Coyotes) and two in Toulouse – all but one of them will contest this season's finals.