Monday, October 09 2017 @ 10:32 pm ACDT
Contributed by: Wesley Hull
Views: 688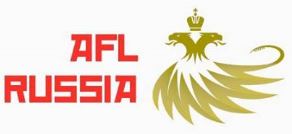 Drive across Russia. Go on, I dare you! Its size is almost incomprehensible. Suggest you pack a sandwich. It is the largest country in the world and according to Wikipedia it covers one eighth of the habitable land mass of the earth. It cover over 17 million square kilometres. If this doesn't yet have your attention as to its staggering size, try this. To travel from, say, St Petersburg in the west to Vladivostok in the east is not much short of 10 000 kilometres. Recommend you leave early.
The nation is almost too enormous to describe. Yet, if we change the context to Australian Rules football, they are but a mere minnow in the footy pond. Many footy nations are still described as being in their infancy. Russian footy is still in the crib.
That is what makes last weekend's first Euro Cup win since 2011 for the Russian Czars so wonderful. A team representing a microscopic level of interest within a nation has just planted the seed for something bigger to grow. One win might not be seen as a big deal, but to those who have been developing the game in Russia that win was the equivalent of crossing the Himalayas.