Sunday, December 02 2018 @ 03:32 pm ACDT
Contributed by: Wesley Hull
Views: 958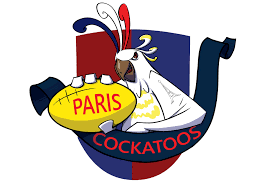 In one of the tensest matches of the CNFA season to date, the Paris Cockatoos have outlasted a gallant ALFA Lions after a thrilling match in Lyon. In a game that could have gone to either team, it was the Cockatoos that came from behind to steal the match.
The Lions got the better of a tight opening quarter, holding on to a three point quarter-time lead. They were able to extend that lead to a handy 15 points at the main break and would have to just hold back the tide.
However, the Cockatoos were not done with and produced a strong third quarter to grab the lead – only just – and put the pressure squarely back on the Lions. Whilst the Cockatoos lead was only five points, it was the momentum shift that spoke the loudest with effectively a five goal to one quarter being the drive for a big last quarter.