Wednesday, July 03 2019 @ 09:54 pm ACST
Contributed by: Wesley Hull
Views: 889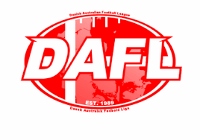 With the Danish footy season in a small mid-season recess, there is time to review what had happened in the DAFL in 2019 and what might yet happen. Leading the discussion is a revitalised Odense Lions team already on track for finals and potentially their most successful season yet.
With seven rounds down and just six to go, some patterns are already appearing. The Farum Cats hold top sport with four wins, holding off the Port Malmo Maulers and Odense Lions on three wins apiece. The Copenhagen Giants are in the top four ahead of the so far winless Aalborg Kangaroos.
The Cats are undefeated and face the prospect of keeping things that way, having asserted their dominance with big wins against their nearest rivals – the Maulers and Lions.