Monday, March 30 2020 @ 11:12 am ACDT
Contributed by: Wesley Hull
Views: 531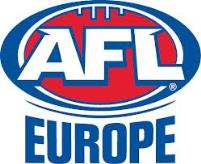 AFL Europe has announced that the 2020 Euro Cup, set for Stirling in Scotland, has been postponed to a date later in 2020. This is pending the ongoing advice on the progress of COVID-19. A new date is yet to be set, though the Scottish city of Stirling cannot accommodate a new date.
AFL Europe is currently looking at other options across Europe to host the postponed event. AFL Scotland has been told that they will now host the 2010 Euro Cup instead. According to AFL Europe, "due to a lack of field and venue availability in Stirling in the second half of the year, AFL Europe will be sourcing an alternate location for the rescheduled 2020 event."
"Given this, AFL Scotland has been automatically granted the rights to host the Euro Cup in Summer 2021". It is yet to be determined if Stirling will be that venue.