Friday, August 03 2018 @ 06:29 am ACST
Contributed by: Wesley Hull
Views: 889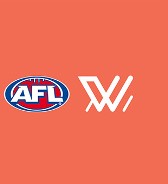 Sarah Black reports on the www.afl.com.au website that the Western Bulldogs are casting a recruiting net globally in a bid to develop their own list, and by extension women's football. There are also positive ramifications for women across the world who may find their way onto an AFLW list. Whilst the Bulldogs' initiative is looking for just one rookie spot, the concept will be looked at by all clubs, and especially those yet to be granted places in the AFLW as they look to grow future lists.
AFL Women's premiers the Western Bulldogs are casting their net around the world in the hunt for a rookie to add to their list for the 2019 season. 
The Bulldogs have partnered with international AFL bodies such as AFL England, AFL Ireland Women's, AFL Europe and AFL Canada to promote its international rookie program 'CrossCoders'. 
The definition of an AFLW rookie has changed from season to season, but for 2019, an AFLW rookie would not have played Australian football in the past three years or been involved in an AFLW high-performance program.