Monday, September 05 2016 @ 11:15 am ACST
Contributed by: Cam Homes
Views: 878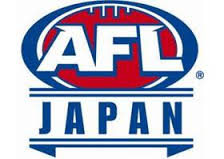 As previously reported, a key initiative for Japanese football is underway with the touring Japan University Warriors visiting Australia.
The Japan University Warriors team is touring Melbourne and played the first of two tour matches against the Keysborough FC Thirds on Sunday at Keysborough Reserve.
The game turned out to be a thriller with the Warriors victorious by just one point.
Japan Warriors 2.2 5.5 7.5 11.5(71)
Keysborough Thirds 3.5 4.7 9.9. 10.10 (70)
Goal Kickers for the Warriors: K.Nakagawa 3 , T.Karaki 2 , J.Fujita , Y.Yamaji , J.Ito , R.Tokutake , H.Otake , S.Mukodaka