Wednesday, November 26 2014 @ 06:36 pm ACDT
Contributed by: Wesley Hull
Views: 1,080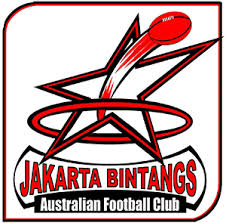 The following article is from the website of AFL Asia, detailing the efforts of the Jakarta Bintangs to win the SEAFL Championship for 2014.
For the second year of the SEAFL (South East Asia Football League) Championship, the Jakarta Bintangs have claimed the title for the second time.
Going into November's Asian Championships, the Bintangs were undefeated.
The Bintangs were cleaning up everything in their path whether at home or abroad. Scalps included the Singapore Wombats in Singapore and the Vietnam Swans in Vung Tau, Vietnam, at the Annual ANZAC Friendship Match. Unfortunately for the Bintangs, the Champs were less successful than they might have expected – but those games were outside the scope of the SEAFL.