Tuesday, March 24 2020 @ 02:24 pm ACDT
Contributed by: Wesley Hull
Views: 2,008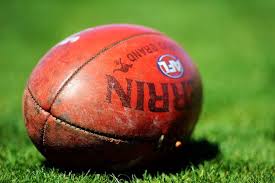 It was the sort of meeting you read about, hear about or see in those emotionally engaging love story-type movies. It is the story of a brief encounter where love blossomed, then just as quickly is cruelly taken away.
America fell in love with Australian Football. It wasn't a one-night stand. It was at least a weekend. In fact, the two knew each other with a small amount of fans and teams within leagues across the United States. However, last weekend, that simmering romance took off.
The two – AFL and American audiences – spent the weekend wining, dining, marvelling at each other's attributes. They made plans to spend the rest of their lives together, going out each weekend – just the two of them (problematic, really) enjoying one weekend and looking forward to the next with quivering anticipation and, possibly, desire.