Monday, September 03 2018 @ 09:29 pm ACST
Contributed by: Wesley Hull
Views: 1,998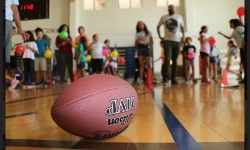 The following article, is translated as closely as possible from the original story in Arabic for the www.filgoal.com website – an Egyptian sports website. Certainly, the appearance of this story in the Egyptian sports reporting market indicates a growing interest in the game, built almost entirely on the back of an Auskick program run by Professor Mohammed Hashem at the American University Cairo.
Can you imagine a game that holds the mix of football and hand [handball] togetherω Australian football, that you will probably [be hearing] about for the first time, will give you that mix. 
Australian football is a wide-ranging game in its country [played Australia-wide], with the highest scoring rate in the country, and the Aussie's [game is] the fourth-highest in all sports after the NFL, Bundesliga and English Premier League.