Tuesday, May 30 2017 @ 10:41 AM ACST
Contributed by: Cam Homes
Views: 916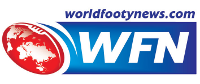 Several of the matches played out at the London Footy Carnival at the weekend qualified as World Ranking International Matches, namely the GB Bulldogs versus Canada North Stars men's match and Irish Banshees v Canada Midnight Suns, GB Swans v Irish Banshees and GB Swans v Canada Midnight Suns women's matches.

As the Rating Gap in the Men's match was greater than +/- 10.00 there was no subsequent change in Rating Points for either GB Bulldogs or North Stars, Great Britain remaining at 7th Place with 48.38 rating Points and the North Stars debuting provisionally with 40.00 Rating points.
Below is the ranking calculation's for the three women's games. With each nation winning one and losing one match they each lost and gained rating points, the Midnight Suns benefitted the most by gaining more in their win than was lost in the loss against Ireland. The Midnight Suns also joined the fully ranked nations in 5th Place as the Great Britain game was their eighth qualifying International Match.