Thursday, July 17 2008 @ 09:54 AM ACST
Contributed by: Aaron Richard
Views: 4,002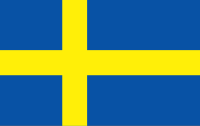 The Swedish Elks will make their International Cup debut this year, after an eventful past few years saw them explode from one club in Helsingborg to regular footy being played in over a dozen cities across the country.
The Elks won last year's EU Cup and have a fierce rivalry with Scandinavian neighbours Denmark and Finland. Now they want to take on the world's best and prove they are the real deal.
Coaching the Elks in Melbourne and Warrnambool will be Cameron Crooks, a native Melburnian who played club footy for Tullamarine and played elite junior footy alongside a number of current AFL champions.