Friday, May 13 2011 @ 03:12 pm ACST
Contributed by: Aaron Richard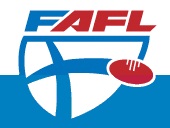 When the AFL released the current list of IC11 hopefuls last week, the Finnish Icebreakers were one of the sides that had pulled out. Like with many other teams, the decision was mainly due to financial constraints, with Craig Primmer from the FAFL saying that "We don't have any sponsorship deals and the lack of information from the AFL regarding possible financial support or airline deals meant that flight prices were getting too high for it to be feasible."
"We had about 20 guys interested, but this included 5-6 guys of Finnish origin in Australia that had never played the game before, so we decided it was better to hold back and focus on the domestic front as well as the Euro Cup in Belfast this year."
On the domestic front, the Finnish National League will start the season with 5 teams, up from 3 last year. The two new sides are the Waasa Wombats, based in the northern city of Vaasa, and a second team from the Turku Dockers. Turku will field A and B teams, with the A team not including any Aussies.
Craig Primmer says "The aim with this is to make sure that all players get as much game time as possible, and to increase the on-field responsibility of the non-Aussies with a few years experience."
"It is also promising that numbers in Helsinki are looking good and there is again talk that maybe the Espoo team could be re-started at some stage."
The FAFL season kicks off on May 21, and then from May 26-30 Brett Kirk will be visiting for a couple of FAFL matches as well as some training sessions. Shortly after that, a double-header will be held in Turku on June 2nd, with AFL Europe General Manager Gerard Murphy in attendance.