Wednesday, July 23 2008 @ 05:28 PM ACST
Contributed by: Aaron Richard
Views: 3,205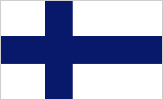 The Finland Icebreakers are making their debut this year, as one of the newer sides in the International footy community.
Footy has been played in Helsinki for a few years, with eight players first appearing as the Finnish Lions at the Prague Cup in late 2005. Since then, the Finns have rebranded the national team the Icebreakers. They formed two local teams last year with the creation of the Helsinki Heatseekers and Salo Juggernauts, and this year have kicked off a three-team domestic league.
Finland has had a few successes, with some CEAFL champion trophies heading to Helsinki, and put in a good showing at the EU Cup last year. However, the IC will be the biggest test yet for a team that only recently played its first 18-a-side test match.