Tuesday, January 22 2019 @ 06:09 pm ACDT
Contributed by: Wesley Hull
Views: 8,524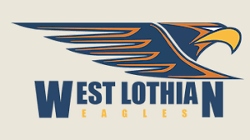 They have been nothing if not patient, but the West Lothian Eagles in Scotland's SARFL competition have only a few months to go before they hit the field as a fully-fledged team in the national competition. Commencing with scratch matches across 2017, progressing to five non-competitive SARFL matches in 2018 and now moving to full competition for 2019, the Eagle's journey continues.
With the release of the 2019 SARFL fixture, the Eagles can see what their future will throw at them. It begins with an historic opening home match against the Tyne Tees Tigers. Both teams were new to the competition last season, but the Tigers had full competitive status. This time, both will be ready for a match that offers four points to the winner.
The last time the teams met, the Eagles had a day to forget in Newcastle, going down by 139 points. However, 2019 is a different story. This time the Eagles are the hosts and they are also a season wiser and will be two pre-season's stronger.