Sunday, April 21 2019 @ 09:11 pm ACST
Contributed by: Wesley Hull
Views: 1,430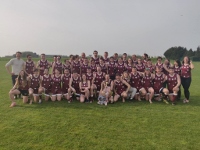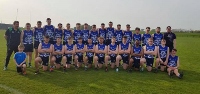 The inaugural clash between the Irish Universities and the Great Britain NUL All Stars (National University League) took place in Dublin this weekend. The concept is almost the "lovechild' of the Fitzpatrick Cup and the NUL, bringing the best of years and years of university football development to an international level.
Many years of hard work has gone into the development of the game at university level across Great Britain and Ireland, with many people involved in the journey – and the success. To see this tournament come to fruition is testament to their hard work and passion. In many ways, the teams that took their field did so as much about recognising that effort as it was about the result.
In the end, the Great Britain team outlasted the Irish by just three points in a thriller.