Saturday, October 07 2017 @ 11:12 pm ACDT
Contributed by: Wesley Hull
Views: 867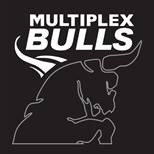 It was their destiny. The Multiplex Bulls entered 2016/17 confident that it would be their season. It would be their breakthrough premiership – their reward after having already felt the pain of four premiership defeats in previous seasons. Admittedly, one of those was a pre-season cup in their inaugural season, but they still hurt.
Last season it was the Bulls first into the Grand Final and they waited as the Dubai Dragons won their way into the final clash of the year. However, this year it would be the Bulls – finally.
It was not. They went down by just a goal. Not only were the Bull's hearts broken again, but the margin was further salt into raw wounds…so close and yet so far.
The Bulls now have a new season ahead of them, but acknowledge how much the club hurts. According to the club, "the Bulls were gutted last year to not take the prize, but we are looking forward to another strong and successful season. We have been training in some pretty awful summer conditions since August."