Sunday, July 29 2018 @ 07:07 pm ACST
Contributed by: Tash Gunawardana
Views: 1,646

Coline Duquet is a Frenchwoman who has played women's footy for six years. Duquet's footy journey so far has been a decorated one.
"If I had to describe my footy journey in few words I'd say that it's like a love story: full of passion, emotions, and magical moments of pure happiness that I shared with beautiful human beings. But it also meant some difficult challenges and, sometimes, tricky situations (like when I had to choose a club in Melbourne)", Duquet said.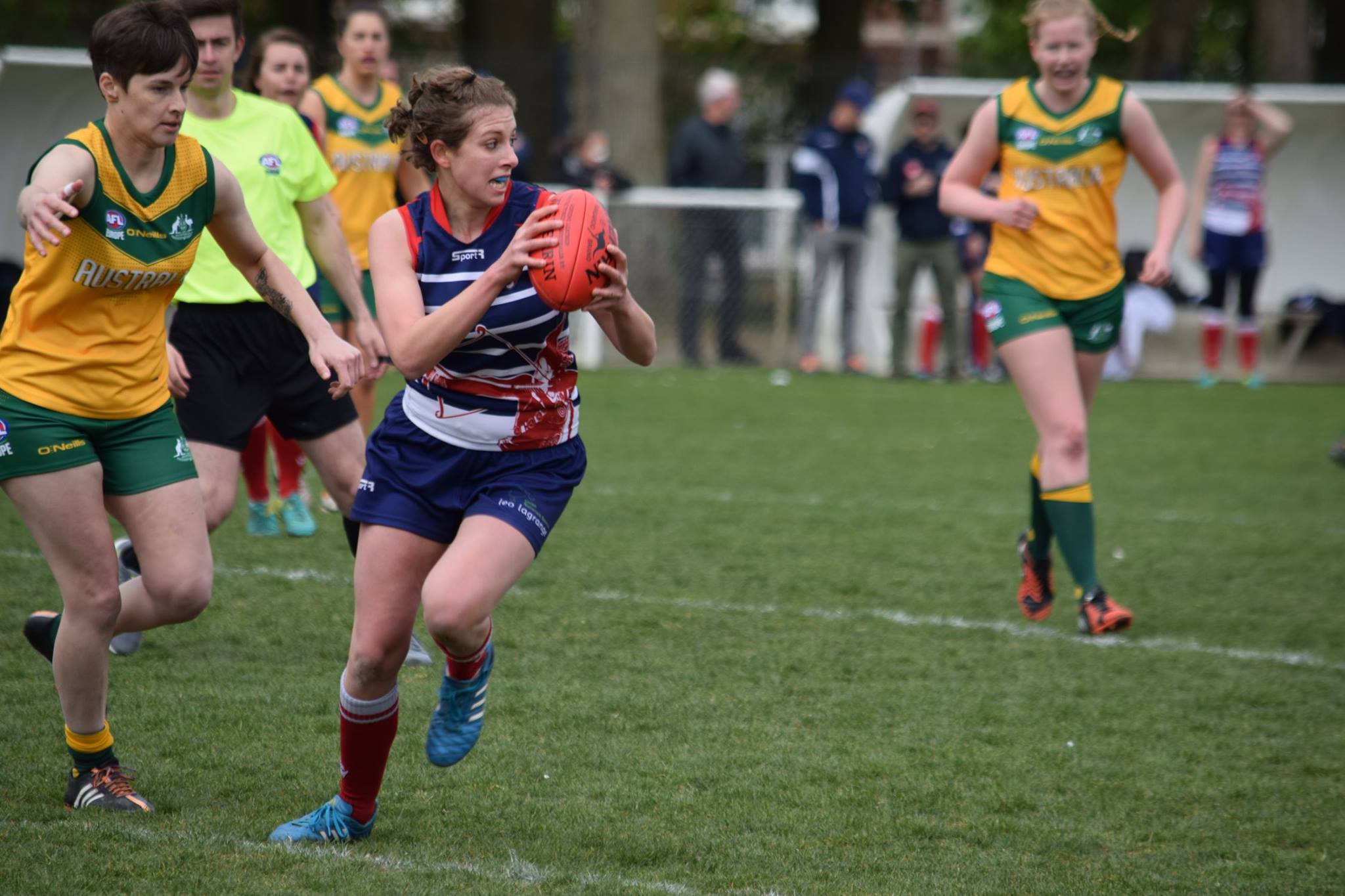 She has trained with VFLW teams Darebin and also Carlton and for two weeks. Duquet has trained with star AFLW players in Darcy Vescio, Brianna Davey, Melissa Hickey, Lauren Arnell and Aasta O'Connor.
 Credit: AFL Europe 
Duquet played for the European Crusaders at the AFL International Cup in 2017 (IC17) and in the same year she was selected in the World Team. "Of course, being named in the World Team made me very proud", she said.