AFLW 4.0 Player Previews: Tarni White
Thursday, February 06 2020 @ 10:28 pm ACDT
Contributed by: Tash Gunawardana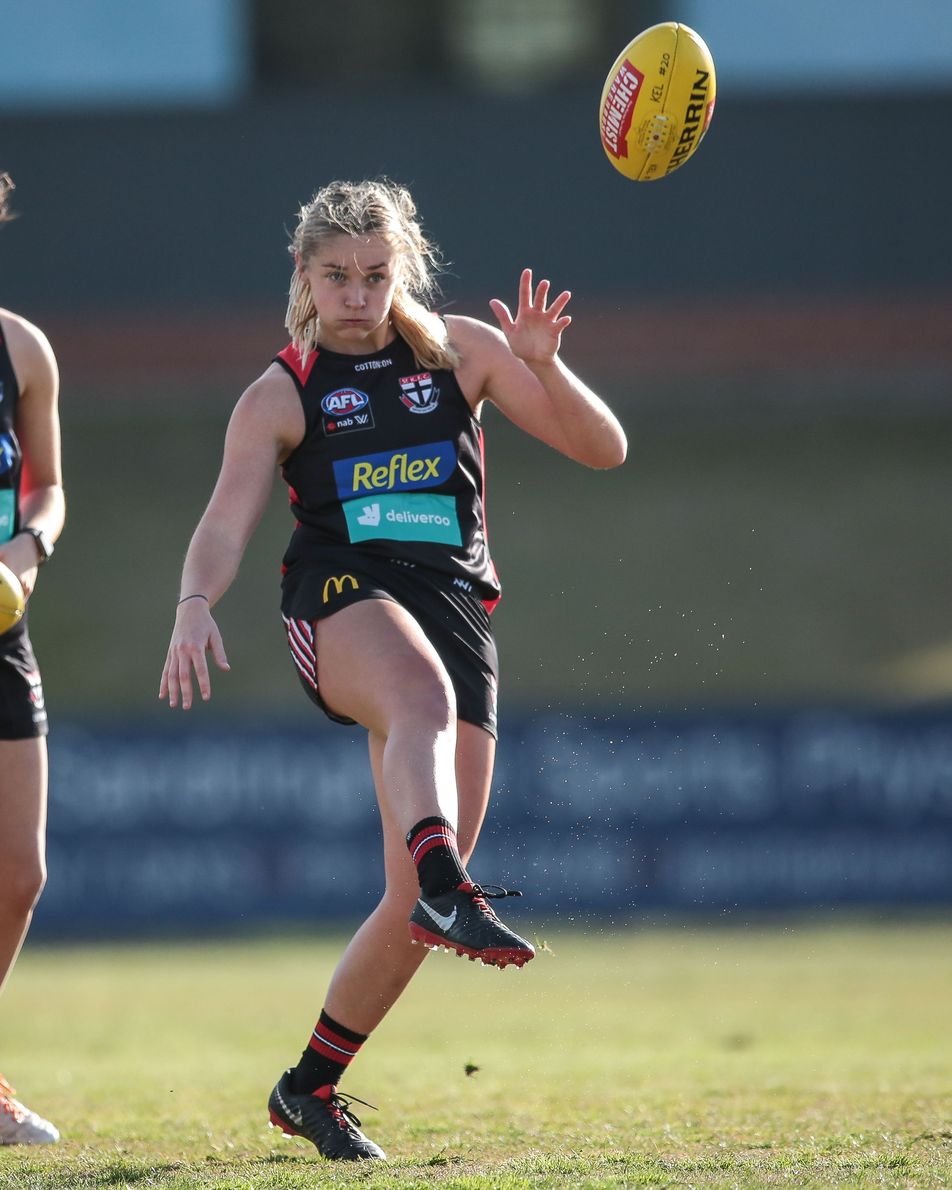 Today's AFLW 4.0 feature is on St Kilda's women's player Tarni White.
White's dream of playing in the AFLW was put on hold, as about a year and a half ago she ruptured her ACL.
"I was really worried, but at the same time when I was up in Queensland, I was around amazing physios and sports trainers in the Brisbane Lions Academy," she said.
"And they were just amazing, so they helped me in my rehab, and I was actually playing my first game back in 12 months, which was really big because I was told at the start it was 18 months and when it was pushed forward."
Image Source: St Kilda Football Club 
Even though, she had to wait longer to be drafted to the AFLW, it was worth it as she was selected by the club she wanted to play for.
"I don't know how to explain it, ran few a raw of emotions, I didn't know if I was going to get drafted or not with other girls from QLD and other states," White said.
"It was a big sigh of relief and excitement when I did her my name get called out and I was very happy that St Kilda called me out, because that's where I wanted to go."
To help prevent injuries and be injury free in her first AFLW season, White has changed her style of game.
She plays in the backline now, as she used to be a midfielder.
Also, she puts more attention to detail into her rehabilitation and gym time.
"I never miss any exercise and I know that it is all for a very good reason for not getting injured, so I'm very strict with what I do now," White said.
White was part of the NAB AFL academy, and she took away a few big learnings.
"Probably to find your own strengths and find yourself," she said.
"I didn't really know my own strengths till our last camp and during those times at the camp they helped to bring them out of you like what you are really good at in life and sometimes your greatest strength might be leadership."
White's first preseason at the Saints has been great.
"This is the first team that I feel that I well and truly belong and where I can voice my opinion and not be judged," she said.
"And I feel really comfortable in the St Kilda environment and a big thanks to Peta (Searle – St Kilda women's head coach), she's been a big pioneer for girls footy, so I'm really proud to be coached by her."
In White's first year at the club, many new opportunities have presented themselves including opportunities in jobs, leadership or coaching.
For instance, in her first four days at the club, she was given a job thanks to Bernadette at St Kilda to work as a bartender at Hotel Brighton.
"It's just everything is available there and I've never been so happy, I love the club so much," White said.
In her future years at the club, White hopes to get a job at the club itself in the community sector as she did Auskick in Brisbane one day a week and liked that.
White enjoys the community side of things like visiting schools and being part of clinics.
To be part of the inaugural Saints team for White is pretty indescribable and a once in a lifetime opportunity.
"I love it here and I will never want to leave," she said.
Looking ahead to the 2020 AFLW season, White personally hopes to be nominated for the rising star award and team focus to have a chance to win the premiership in the first year.
As she plays in the backline now, her game is modelled on Collingwood back Chloe Molloy.
"She's very smooth with her transition and intercept marks and she takes the game on, so if I could model my game on anyone, I know she's from Collingwood, but I love the way she plays in the backline," White said.
At St Kilda, White looks up to teammate Tilly Lucas-Rodd, as she likes how smartly she plays.
White cannot wait for the Saints inaugural women's team to run out this Sunday 9th February at RSEA Park, Moorabbin to write their own chapter in the club's history books.
"Everything really, the feeling of winning a game in front of the home crowd," she said.
"And just can't wait to get the season underway with the girls."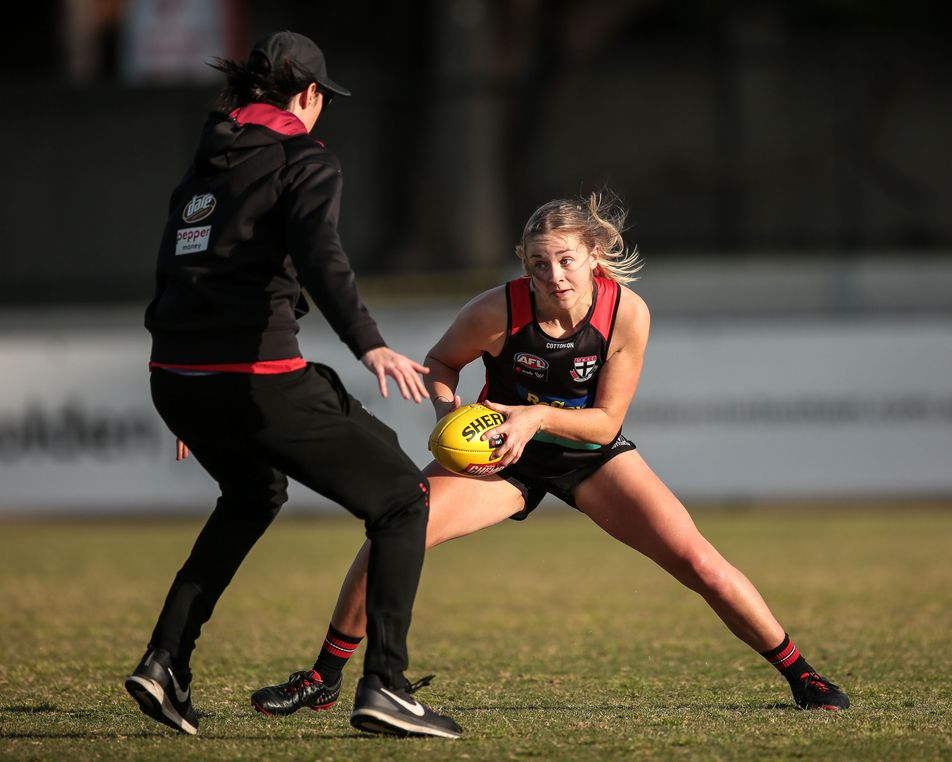 Image Source: St Kilda Football Club
Comments (0)
---
World Footy News
http://www.worldfootynews.com/article.php/20200206222813116