Wolverines Reach Maiden Grand Final – AFLCNE
Monday, July 08 2019 @ 09:32 pm ACST
Contributed by: Wesley Hull
Views: 794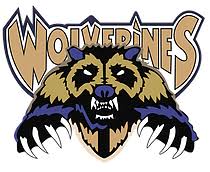 It has taken 10 years, but what a wonderful anniversary present for the Wolverhampton Wolverines. After 10 years in the AFLCNE competition, the league's most southern club (with the Birmingham Bears on hiatus) has made it to the big dance.
It is a wonderful achievement for a club that has probably had more ups than downs along the journey without ever tasting the ultimate successes – just a darned good consistent club.
They will take on the behemoth, the Manchester Mozzies, in the Grand Final to be played at Huddersfield on 20th July. The Mozzies have come through another season undefeated and it appears a very tough task to prevent them winning an amazing sixth straight flag.
The Wolverines played the Huddersfield Rams last weekend in what was in effect a grand final qualifier – both teams needing the win to go the next step. It was the Wolverines that triumphed and broke their 10-year drought. It was the battle between second and third with the Wolverines ahead by percentage heading into the match – now they are a game and a big percentage clear.
Whilst there is still the Lightning Round to be played next weekend, the Wolverines are all but locked in for a premiership tilt.
The season saw the Merseyside Saints withdraw, leaving a four-team competition. Whilst there were still some heavy score-lines, the results overall reflected a much more even competition. The Mozzies, as expected, were a class above all others, but the battle between the other three teams – the Wolverines, Rams and Nottingham Scorpions saw some tight results.
However, the weekend certainly belonged to the Wolverines. They can now plan for the big day later this month and devise a plan to bring down the Mozzies. It cannot be seen as impossible either, as their two-goal loss to the Mozzies at the beginning of June proves that if the Wolverines bring their "A" game they can at the very least match the Mozzies.
Congratulations, however, to the Wolverhampton Wolverines on reaching their first ever AFLCNE Grand Final.