French Grand Final Postponed
Tuesday, July 02 2019 @ 08:57 pm ACST
Contributed by: Wesley Hull
Views: 671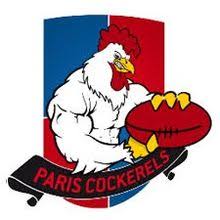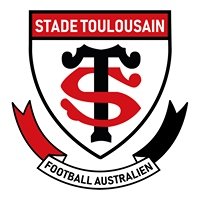 After one of the most exciting finishes to a CNFA season, with four teams locked together on wins, then two memorable semi-finals, grand final day ended up being an anti-climax. With poor weather washing out the big match between the Paris Cockerels and the Stade Toulousain A teams in Lyon, the league awaits a rescheduled date – likely now in September.
The month of June saw the combatants arrive at finals time locked in a near photo-finish. The ALFA Lions took the minor premiership by percentage from both the Paros Cockerels and the Paris Cockatoos. Just ten percent separated first from third, each team with five wins for the season. After a rattling finish to the season, Stade Toulousain A also finshed with five wins and the best percentage of all teams. They missed top spot, however, due to a forfeit earlier in the season.
The opening week of the finals continued the close nature of the season. The ALFA Lions went heartbreakingly close to another grand final, going down to Stade Toulousain in the dying seconds by two points.
In the Paris derby, the Cockerels held on against a determined Cockatoos team to win by 10 points and claim the other grand final spot and a chance to defend their title from last season.
The day of the grand final was bleak enough, but became bleaker prior to the start of the match. Rain turned the playing surface into a series of small lakes, resulting in a decision to postpone the match. New dates are still being thrashed out as the Euro Cup in Sweden took precedent as players from both teams needed to prepare for their roles in the national team.
A new date will be announced soon, but for now the CNFA clubs remain in recess. Last weekend the French teams excelled at the Euro Cup. The men's team took overall fourth place, going down to the German Eagles in the playoff for third and fourth. The French Gauloises women's team finished fifth.