In Need Of A Phoenix…Or Two
Saturday, December 08 2018 @ 01:23 pm ACDT
Contributed by: Wesley Hull
Views: 1,773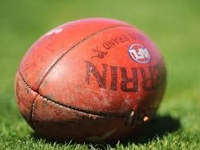 You certainly don't need to be telling me how difficult it is to put competitive teams on the field. Cairns, in northern Australia, is not an Australian Rules football stronghold. Whilst we have been able to procure AFL matches and a healthy local competition at senior and junior level, the fact remains that we are in a part of Australia that is Rugby League territory.
When we get a team on the field it comes from an enormous amount of recruiting work to convince kids especially to try the game. My own work since 2001 in getting school kids into the game has paid dividends, yet cancelled games still litter our code at junior levels. Too many, sadly.
So, I have some empathy with AFL England when they put out social media announcements to try and get past teams such as the Sheffield Thunder, Leeds Minotaurs and Birmingham Bears from the AFLCNE, or the Bournemouth Demons and Surrey Stags from the Southern England AFL to rebuild.
It isn't for a lack of desire on the part of those still involved in the game. Football is full of heroes that keep the flag flying when clubs have otherwise shut down. The problem comes with recruiting and retaining players.
Teams in England (or elsewhere for that matter) don't really need to hear from an Australian in Australia – by comparison, we have players and potential markets growing on trees. Our situation is different, though with its own sets of challenges.
But I can help in a small way by sharing some things that may just help. Most have already been done before, but it never hurts to go back to some things and try again.
I chatted with AFL coaching legend, Kevin Sheedy once for an interview, and he had some advice for those growing the game in difficult markets. In a nutshell, his advice was to adapt the game and keep adapting to suit the market. He pointed at three key areas.
Initially, he pointed out that clubs and leagues need to be prepared to change to suit the environment. His argument was that if a league needed nine, eight or seven players per team to remain viable, do it. He implied that enforcing rules that create such a rigidity that a club's viability is at risk is not working towards the longer term gain.
He cited the team number example, but also pointed out that modified rules, venues and skills can be incorporated to open up opportunities.
His next main theme was grass roots. This is an area of the game expanding across Europe and particularly England with recent junior locations announced. Many clubs have already had people in schools and will continue to do so. I know that a few good friends of mine in England and Ireland have introduced very successful Australian Football curriculums into their own schools.
My own club here in Cairns, Pyramid Power, has forged very strong links with local schools to try and tap the potential on offer. By visiting schools, running clinics, sponsoring school events donating equipment we have got the schools onside and they, in turn, actively try to help us. The same could be done in other locations – schools foster links with local schools.
Hybrid games was another area that Sheedy highlighted. Rather than ram Australian Football down the throats who don't wish to be fed that way, he has offered the idea of hybrid rules. Many are already done as training skills with European clubs – handpassing matches, goals only matches using soccer or rugby posts, bringing Australian Football skills into other games (I once created volleyball games at my school where the serve was a kick and the subsequent passing had to be a handpass).
In short, Sheedy's view was to think outside the square to find whatever ways possible to grow the game. The under arching question here might be whether some clubs that once existed still would be here had some situations been different.
I do hope that each of the bygone clubs mentioned above can recruit and get back into the game. But it might also be time to take a Sheedy-esque approach to the game and look laterally at what might be done to change the landscapes.
In no way is this article suggesting that not enough is being done by clubs or leagues – far from it. It is remarkable how far clubs and leagues have come so far. But status quos don't always stay the same.
I case in point would be the AFLCNE. It wasn't long ago that the league boasted seven plus teams and a growth rate that was exciting. However, gradually losing the Minotaurs, Thunder and Bears as well as the Tigers relocating to the SARFL has left a void. It is possible that the AFLCNE be looked at through another lens – lateral thinking, something different.
Maybe then some phoenixes might arise.
My original interview story with Kevin Sheedy can be read here:
Kevin Sheedy – A (brief) World View