Votre Toast, Je Peux Vous Le Rendre
Tuesday, November 06 2018 @ 09:34 am ACDT
Contributed by: Wesley Hull
Views: 1,270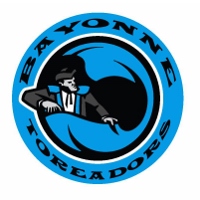 I am sure this is not what Bizet had in mind when he wrote Carmen, but it was the first thing that floated through my mind when receiving the result of the Bayonne Toreadors first home match when they downed the ALFA Lions on the weekend for their first win in the CNFA premiership. After pushing last season's finalists – the Paris Cockatoos – to 20 points in the debut match in round one, this time the Toreadors went one better.
Already, the Toreadors have sent a shiver up the spine of the competition. Entering their maiden season, the Toreadors had been quietly bubbling away preparing for a good while. To those in the know, their instant success isn't a surprise. However, many have been caught by surprise by the skill and intent of the league's newest team.
To meet the two strong opponents in the opening two rounds was always a daunting prospect, but the crew from Bayonne have performed beyond expectations. Already there has to be a small thought emerging that they could potentially play finals. That is a long way off, and other teams will work them out as the season progresses, but the Bayonne Toreadors have already sent a strong message to the competition – dismiss us at your peril.
The Lions gained a quarter time lead 26-21, but by the main break the Toreadors had bounced back and asserted authority. Even the Lions conceded that the Toreadors played with an impressive level of skill and intensity. At half time the Toreadors led 53 to 36.
By the final break, the Toreadors had pulled away to a very handy 21-point lead. The last quarter saw the build continue as the Toreadors extended the margin to run our convincing 45-point victors. The final score saw Bayonne 119 defeat the ALFA Lions 74.
It may not have been a bull fight, but a toast should be raised to the Bayonne Toreadors.